EWOK RESCUE! 2018 UBC Engineering Physics Robot Competition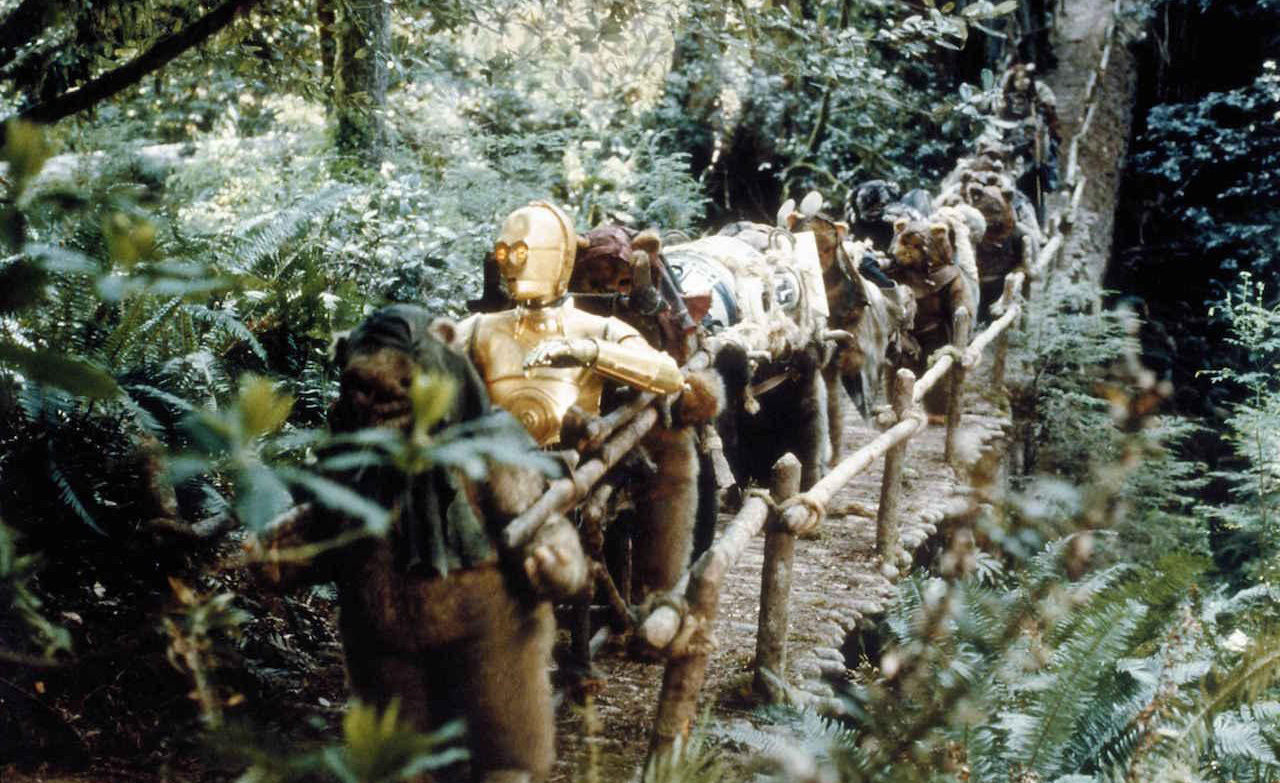 Oh no! Chewbacca and his adorable ewok associates are trapped inside the evil Empire stronghold! When you - C-3PO, an autonomous, cantankerous, and perpetually problematic robot - last saw them, they worshiped you as a god - now it's your turn to help them.
Come join us for the annual UBC Engineering Physics Robot Competition. Sixteen teams have been working throughout the summer to build fully autonomous Ewok rescue bots from scratch and they'll compete head-to-head on Thursday, August 9, at 10 am in room 2210 of the UBC Life building (the old SUB). No registration is required, but please let us know if you're group is bigger than four by emailing Dylan Gunn (dcgunn@physics.ubc.ca).
More about the rescue mission:
Chewbacca and the ewoks have managed to break free from their prison cells and are hiding at strategic locations throughout the stronghold waiting for you to rescue them, but it's only a matter of time (two minutes, to be precise) until they're discovered by the storm troopers.
You'll need to cross a chasm to enter the stronghold, make your way through the stronghold without triggering the stormtrooper alarm, climb up onto the prison tower, traverse a suspension bridge above a lava pit and then ride a zipline back to rescue rendezvous point at the start of the course.
Points are awarded for every Rebel Alliance plush doll that make it back to the rendezvous point in one piece. Good luck!
Date:
Aug 9, 2018 - 10:00 AM
to
Aug 9, 2018 - 12:00 PM
Location
Room 2201, Life building, 6138 Student Union Boulevard