Old Red New Red 2019
Old Red New Red is your annual tradition to connect with fellow classmates and current students and judge the ball models. The big bash will be on January 17, 2019.
Old Red New Red is your opportunity to connect with fellow classmates and current students and judge the ball models. This year we welcome Geof Auchinleck BASc '81 ENPH and Marla McFee BASc '17 MECH. The father and daughter duo will share their unique experiences as engineers. Geof is the Chairman & CEO, Claris Healthcare Inc. and Marla a Firmware Engineer at SST Wireless Inc.
Event Details
Date: Thursday, January 17, 2019
Time: 6:00pm - 8:30pm
Venue: Engineering Student Centre
For more information please contact alumni@apsc.ubc.ca.
Presenter
Geof Auchnileck and Marla McFee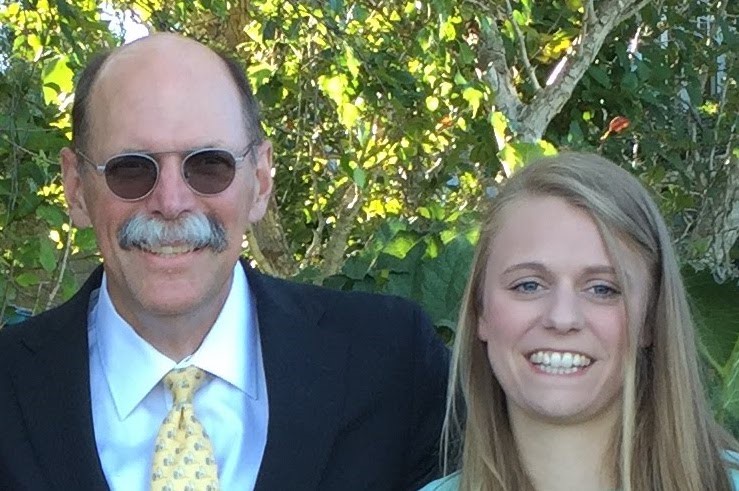 Geof Auchinleck has more than 35 years of experience in the medical device field.  He was part of the Vancouver-based team that built and tested the world's first robot specifically designed to assist in surgery, then went on to develop a number of other surgical technologies, including surgical tools for laparoscopic surgery, surgical limb positioning, blood sample handling equipment, apparatus for total knee arthroplasty, and surgical drapes.
In 1997, Geof cofounded Neoteric Technology Ltd.  Neoteric developed and commercialized technologies for ensuring the correct storage, tracking, handling and administration of blood for transfusion in hospitals.  This technology, BloodTrack®, is now in daily use in hospitals all over the world.
In 2009, Neoteric Technology Ltd. was acquired by Haemonetics Corporation of Braintree, Massachusetts (NYSE:HAE).  Geof left Haemonetics in 2011.
Geof served as chair of the Medical Device Development Centre in Vancouver (www.mddc.org), for 22 years and continues to sit on the MDDC board. He is also a director of the AceTech Academy for Technology CEOs and an independent director of three medical device startups.
Geof holds 20 US patents for a wide range of medical devices and technologies. In 2012, Geof was awarded the Encana Principal Award by the Manning Innovation Awards Foundation, Canada's highest award for industrial innovation, in recognition of his development of the BloodTrack transfusion system.
Marla Mcfee graduated with a Bachelor of Applied Science from the University of British Columbia in 2017. In her time at UBC, she was a Mechanical Engineering Co-op Student at Vanrx Pharmasystems Inc and a Engineering Intern at Fotokite in Switzerland. After graduation, Marla went back to Vanrx Pharmasystems Inc. as a Junior Mechanical Engineer before moving to SST Wireless Inc. as a Firmeware Engineer for the past year.
Date:
Jan 17, 2019 - 6:00 PM
Location
Engineering Student Centre - 2335 Engineering Rd, Vancouver, BC