UBC Engineering's Vikram Yadav named one of Canada's Top 40 Under 40
Dr. Vikram Yadav, an associate professor of chemical and biological engineering and biomedical engineering at the University of British Columbia, has been named one of Canada's Top 40 Under 40 — "the country's most coveted award for young business and community leaders."
Established by management consulting company Caldwell Partners in 1995, the annual award "recognizes exceptional achievement by 40 outstanding Canadians who are under the age of 40." Recipients are selected — this year, from a pool of 1,200 nominees — based on four main criteria: vision and innovation, leadership, impact and influence, and social responsibility.
"I'm honoured to be included in a group of such remarkable individuals, and immensely grateful to my colleagues, students, mentors and funding partners for their support through the years," said Dr. Yadav. "I hope this recognition will help highlight the significant role that synthetic biology can play in key areas like manufacturing, health care, climate action and equitable social development, and maybe inspire others to enter this exciting field."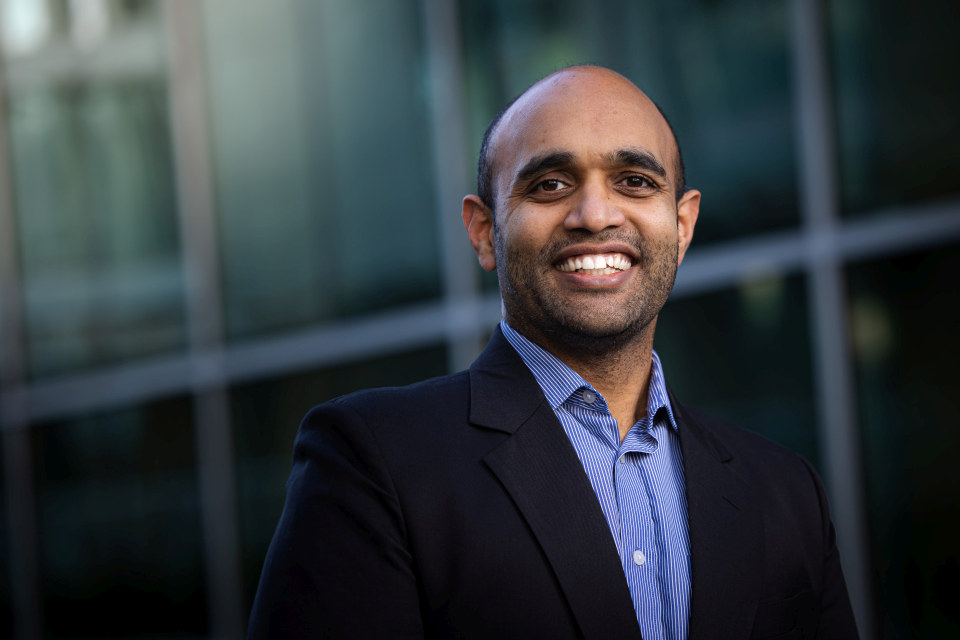 One of Canada's leading researchers in synthetic biology and industrial biotechnology, Dr. Yadav has built a highly interdisciplinary and impactful innovation portfolio that includes breakthrough technologies such as bacteria-powered solar cells and enhanced toxin-eating microorganisms. To date, his work has led to six patents — all licensed to commercial partners — and ongoing collaborations with several companies.
Among the Yadav Lab's many notable projects are:
Next-generation vaccine biomanufacturing processes: Dr. Yadav's team has engineered cells that can dynamically distribute cellular resources between biomass and product formation, resulting in dramatic improvements in the productivity of biochemical manufacturing processes.
The world's first bacterial solar cell: Producing the highest current densities for a biogenic photovoltaic device, Dr. Yadav's bacterial solar cells have the potential to cut the cost of solar cells, revolutionize the fabrication of bio-hybrid photovoltaic materials and unleash the field of "nature-derived" organic optoelectronics.
Advanced drug development systems: Combining data science, metabolic engineering and formulation science, Dr. Yadav's group has developed a rapid, low-cost methodology to advance a drug molecule from concept to formulated product. It has already been used to successfully take two products to the clinical testing stage.
Tailings pond-detoxifying bacteria: The Yadav Lab developed a "cocktail" of microorganisms that can eliminate — quickly, cost-effectively and with no negative environmental impact — difficult-to-remove toxic compounds from oil sands tailings ponds. A spin-off company, Metabolik Technologies, was acquired by Allonnia last year in one of the largest transactions in the environmental biotechnology sector's history.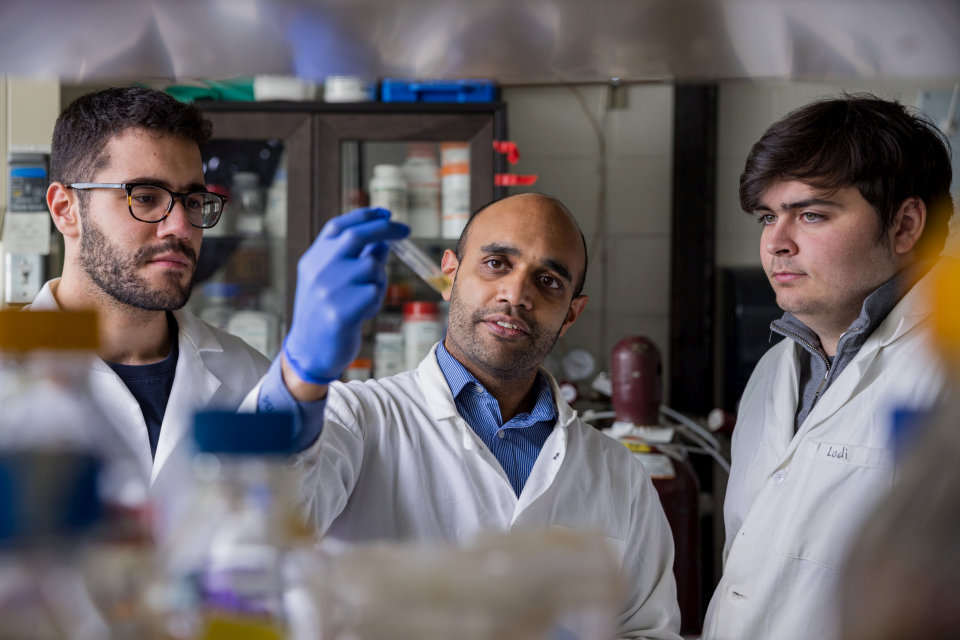 In addition to his research activities, Dr. Yadav is working to strengthen and grow the synthetic biology community in Canada, leading efforts to form a nationwide synthetic biology and biomanufacturing network. To be comprised of universities, companies, governments and think tanks, it will serve as a vibrant innovation ecosystem that attracts greater government investments and leads to further transformative discoveries across a broad range of disciplines.
Dr. Yadav is also a passionate educator and the founding director of the Master of Engineering Leadership in Sustainable Process Engineering at UBC. The primary goal of this program, he said, is "to produce future leaders of the Canadian bioeconomy" by connecting students with top sustainability researchers, start-up incubators and venture capitalists.
"I aim to create more 'ecopreneurs', like myself, who will be uniquely proficient in the conception, scale-up and commercialization of manufacturing processes that have a reduced environmental footprint," said Dr. Yadav, a three-time recipient of the UBC Department of Chemical and Biological Engineering's Best Instructor Award.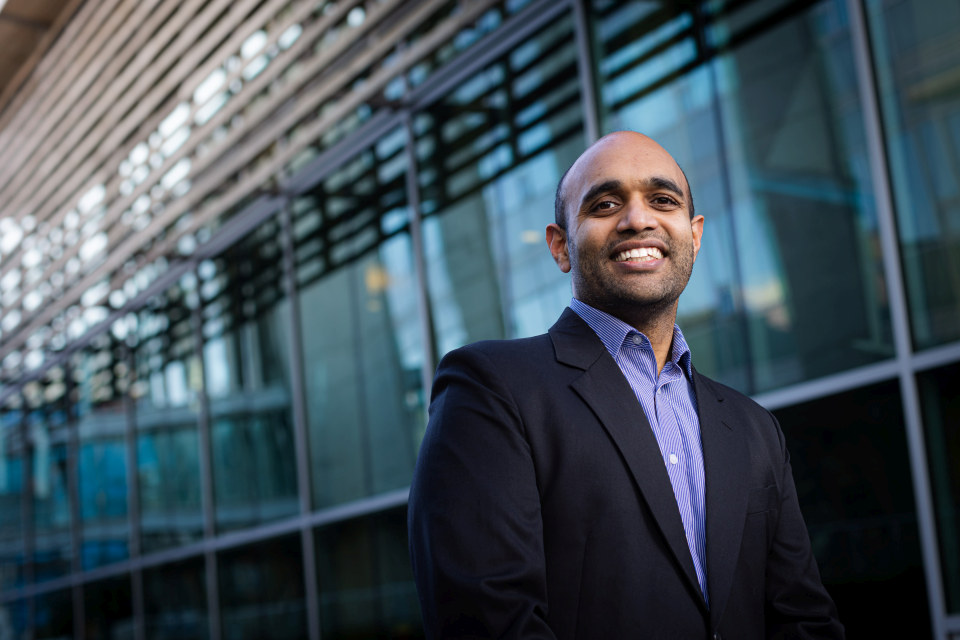 Dr. Yadav serves as chief executive officer of Tersa Earth, which is developing biotechnology solutions for the mining industry, and as a board member for InMed Pharmaceuticals and agricultural technology company Reazent. He is also the chair of the Biotechnology Division of the Chemical Institute of Canada, an associate editor of the Canadian Journal of Chemical Engineering and a former associate scientific advisor for Science Translational Medicine, and he advises agencies such as Innovation, Science and Economic Development Canada and the Organisation for Economic Co-operation and Development on matters relating to innovation strategy, technology commercialization and the regulation of synthetic biology.
The 2021 cohort of Top 40 honourees was announced today in the National Post.
"These folks are making contributions in all aspects of their lives," said Jeff Freeborough, managing partner for Toronto at Caldwell Partners, in the official announcement. "They are role models for the next generation who can see what impact can look like and who's making it."