Shaping water
UBC researchers create new class of soft materials
Engineering researchers at the University of British Columbia have found a simple way to create soft structures of various shapes and sizes using oil and water. 
The new technique, which was recently described in the journal Small, may help usher in the next generation of ultra-light and flexible electronics, as well as protective shields against electromagnetic radiation.
"Having the ability to shape water into any structure you want would open up a new world of technological possibilities," says lead study author Dr. Milad Kamkar, an affiliate of the Rojas Research Group at the UBC BioProducts Institute. "Our method, which makes it possible to assemble nano-sized materials at the interface of oil and water, brings us another step closer to achieving this goal."
Called "liquid streaming", the technique developed by the UBC team uses a 3D printer to deposit a mixture of water and graphene oxide in oil. This forms tiny tubules that can then be assembled into different shapes ranging from micrometres to centimetres in size. The result is a new class of soft materials — one that can be dried into solid forms for use in a variety of applications.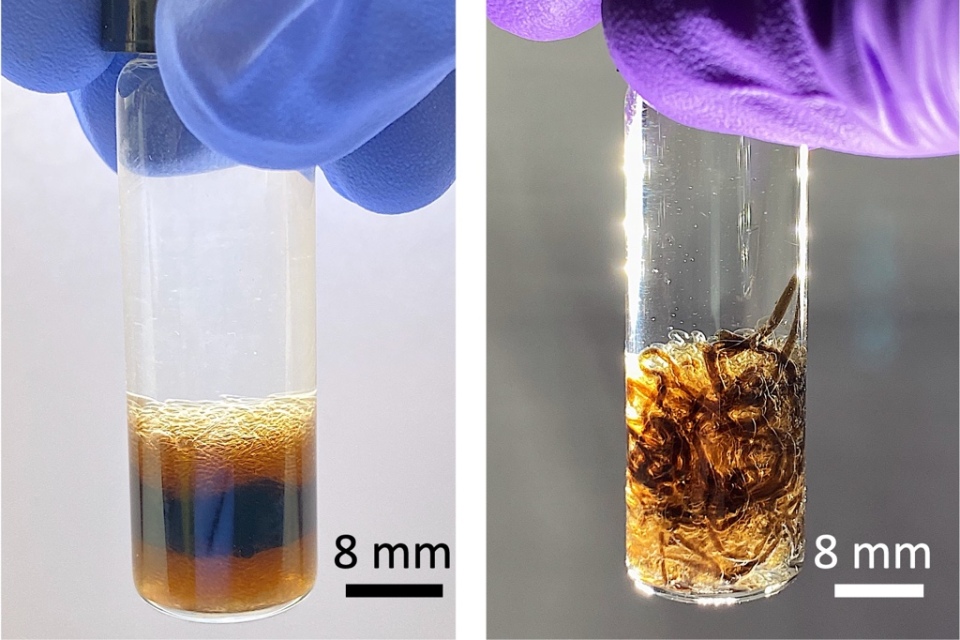 The process is cost-effective and feasible for industrial use at large scales, the researchers say.
Emulsions — mixtures of two or more liquids that do not fully mix, like oil and water — are well-known soft matter systems with a wide range of applications. But their shape cannot be customized using traditional methods, which include shaking the mixture by hand.
In contrast, liquid streaming enables the shape and size of water/oil systems to be precisely controlled. It also allows researchers to create multilayered or enmeshed liquids for the first time. This, Dr. Kamkar says, "opens new gates with respect to functionality and advanced applications."
In addition to electronics that are lightweight, compact and flexible, the team sees their innovation being used for purposes requiring large interfacial areas, like electromagnetic shields.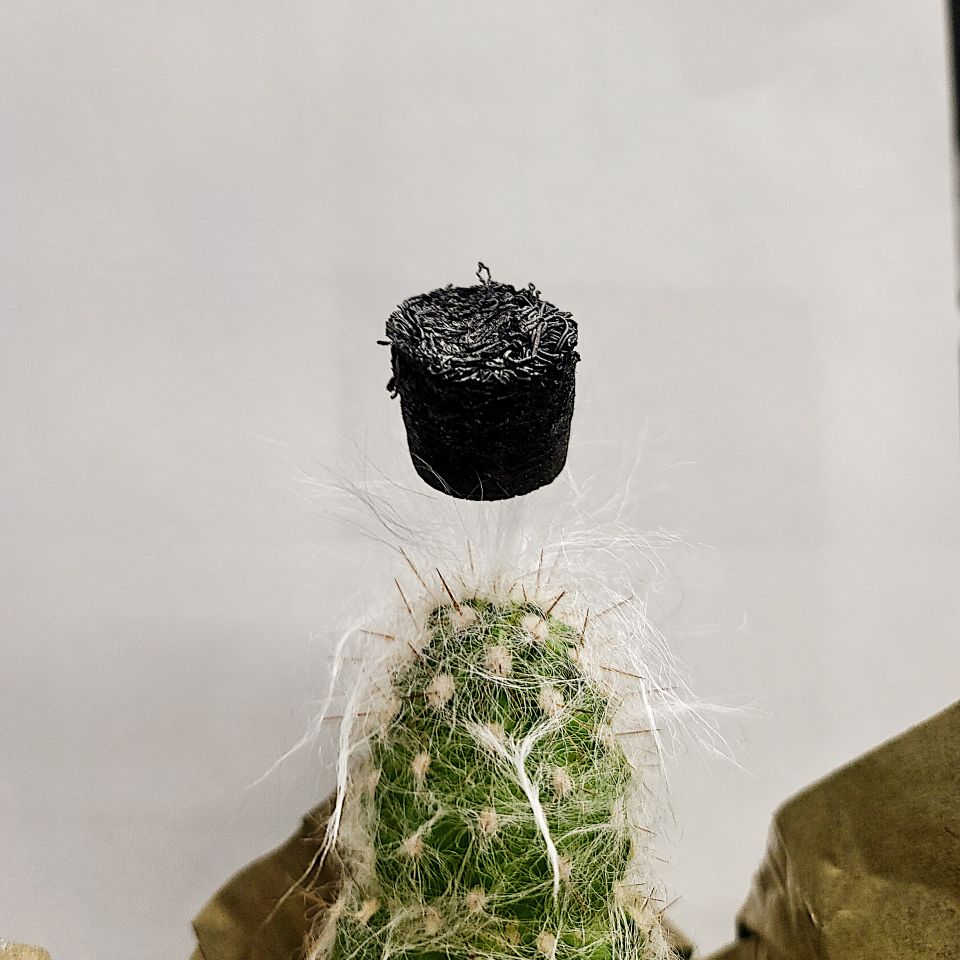 "Wireless signals are everywhere, including areas like military operations, aerospace electronics, medicine and mass transit systems, where such signals can cause significant problems," says Dr. Kamkar. This has boosted demand for materials that can effectively protect against electromagnetic waves, and "an excellent candidate is the dried version of the soft materials produced using our liquid streaming method," he continues.
"With its extremely high electrical conductivity, this solid material could protect appliances and equipment from the effects of electromagnetic waves, including those from 5G mobile communication."
The study team includes researchers from UBC's departments of chemical and biological engineering, wood science and chemistry, the School of Engineering at UBC's Okanagan campus, the Department of Chemical and Petroleum Engineering at the University of Calgary and the Department of Bioproducts and Biosystems at Aalto University.
They are now exploring further applications of their innovation, as well as working to create similar systems using bio-based nanomaterials being produced at the BioProducts Institute.
Strategic Priority Areas: