2023 Dean's Awards honour Engineering faculty and staff
Four exemplary members of the UBC Engineering community were among recipients of the 2023 Applied Science Dean's Awards today.
Awards were presented to one faculty member and three staff with UBC Engineering, in recognition of significant contributions to the Faculty of Applied Science, taking action to be innovators in research and teaching, inclusive in culture, and dedication to giving students the skills to thrive in a rapidly changing world.
2023 Dean's Award recipients
---
Dean's Faculty Award for Service
Image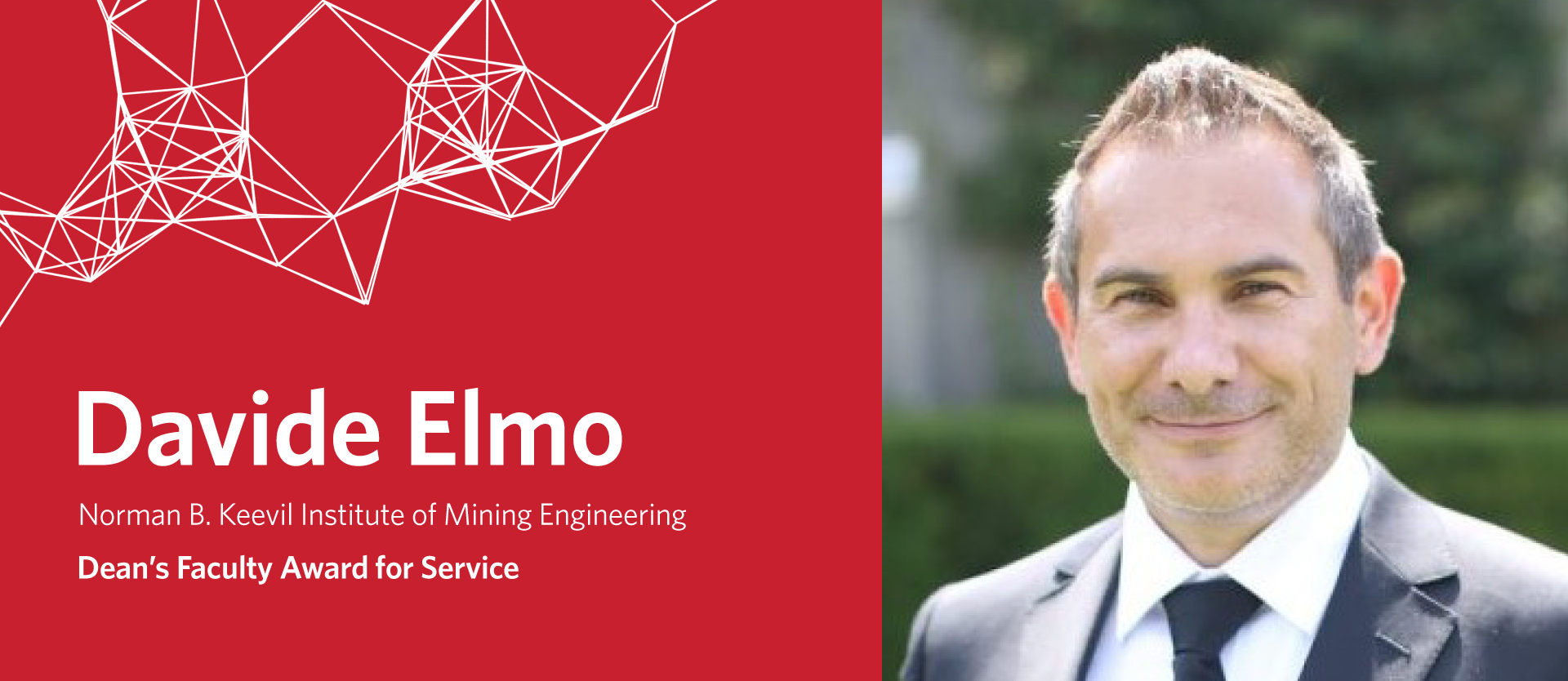 Davide Elmo
Since early in his career at UBC, Dr. Davide Elmo has shown considerable interest in the student experience. As undergraduate advisor in his department, he developed systems for tracking student performance, including early identification of students facing academic difficulties. He was also instrumental in streamlining, modernizing and simplifying the mining undergraduate curriculum, as well as aspects of the graduate curriculum.
Davide has made significant contributions to strategic planning by convincingly arguing that change has to be an essential aspect of all specializations. His phrase 'Join the change' became a simple idea that helped focus all further discussions.
He has also contributed to the ongoing challenge of recruiting students into mining engineering, developing highly original student presentations for APSC 100 and organizing activities for in-person and online Applied Science Open House events. This has resulted in more engagement and interest from high school and first year students.
---
Dean's Staff Award for Excellence – Dedication to Service Excellence
Image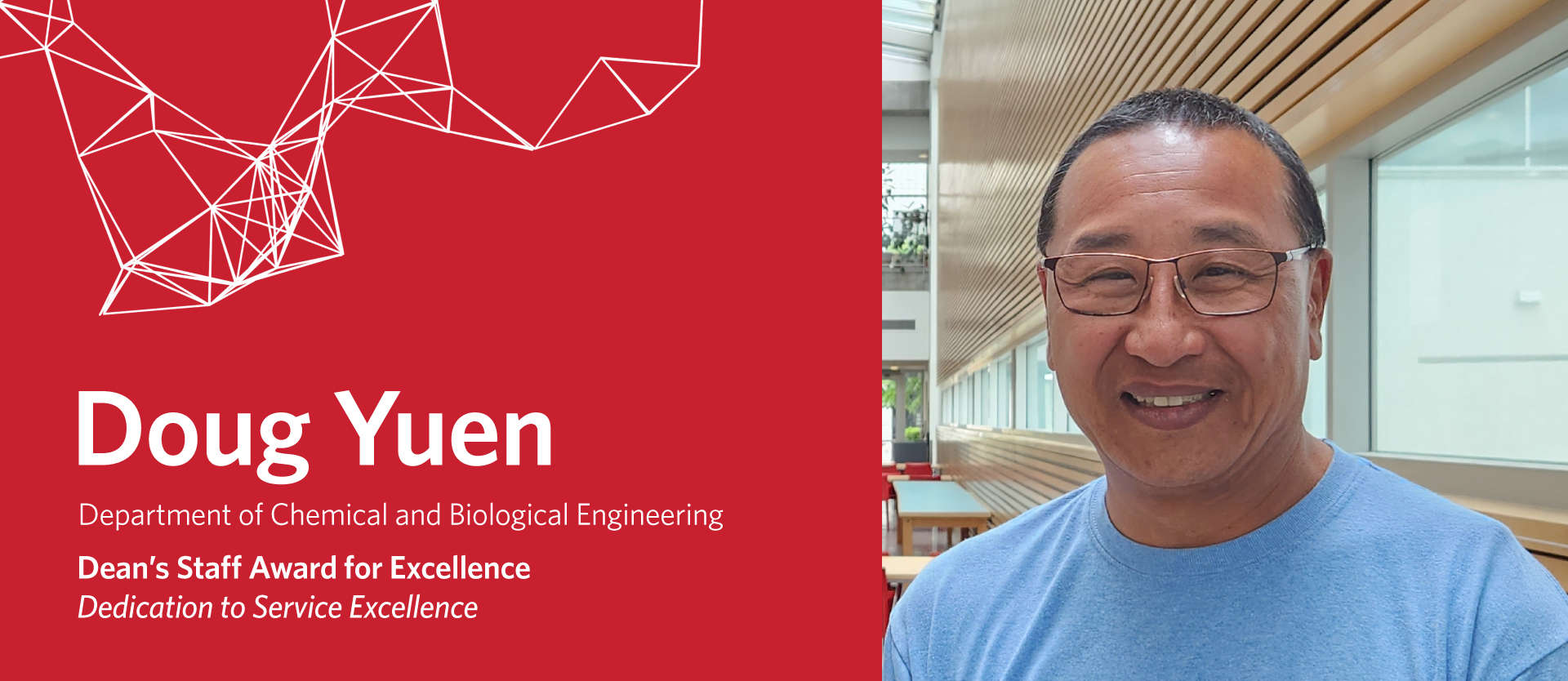 Doug Yuen
Doug Yuen has provided more than 37 years of dedicated service to UBC, yet remains unwavering in his standards of excellence. He provides workshop services to all – enabling researchers and students to further their research, providing tools to instructors to enhance their teaching, and providing services to other departments, such as parking (including designing and fabricating trailers, equipment for salting roads, and parking meter covers).
Mr. Yuen is, quite frankly, a miracle worker, and can build or repair anything.
He is a creative problem solver who specs and sources appropriate parts, always checking for the best value when purchasing equipment, and recycle parts and components to reduce costs and be sustainable. He continuously looks for opportunities to upgrade the workshop, in a cost-effective way — last year he obtained a non-functioning laser cutter from another unit (at no cost) and had it repaired. The workshop technicians are now trained and the workshop can offer laser cutting!
---
Dean's Staff Award for Excellence – Inclusive Leadership
Image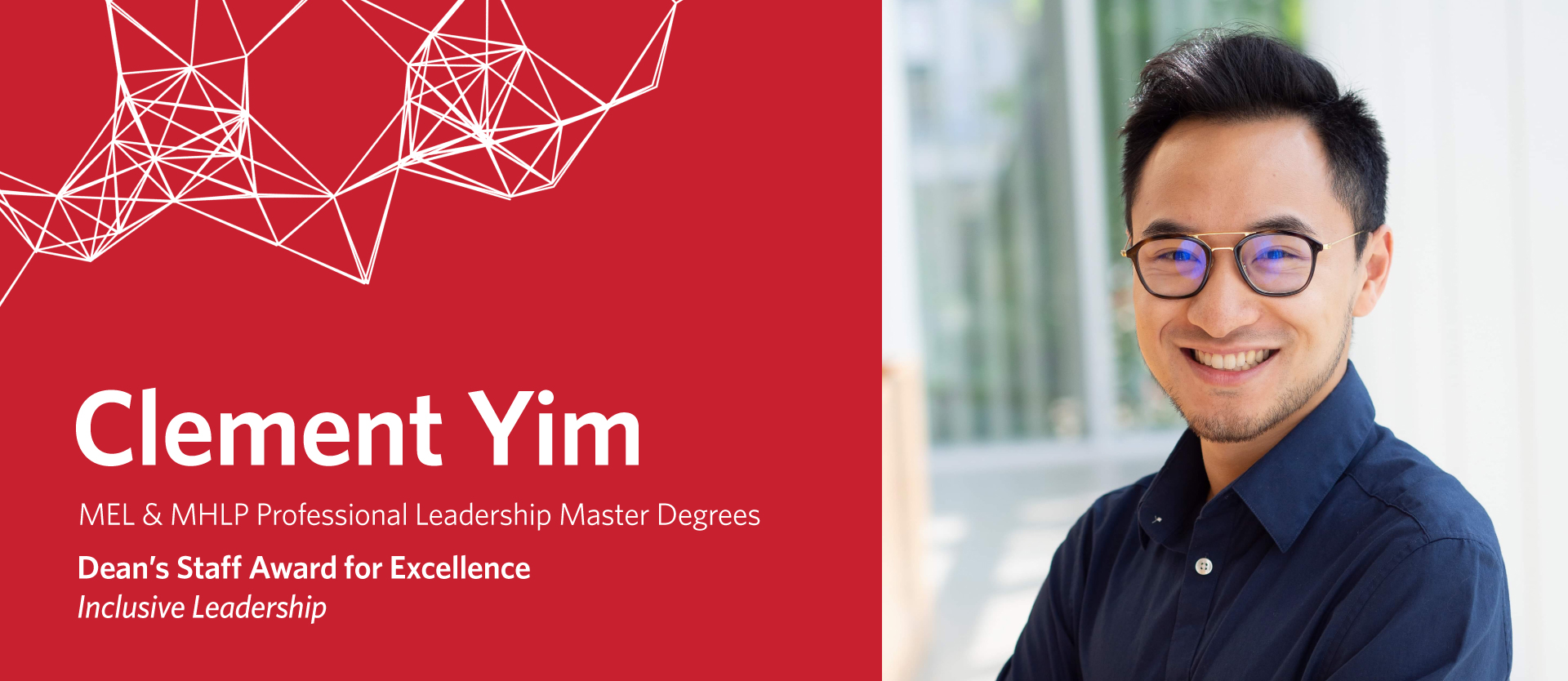 Clement Yim
Clement Yim is deeply committed to the students, faculty and staff members he serves in his role, building trusting relationships that allow him to make an impact across 10 MEL and MHLP programs. He developed a course to bridge the technical and business content for the Naval Architecture and Marine Engineering program.
Clement is the first person that many in our program turn to for answers, not just because of his tenure with the program, but also because of his thoughtful responses and desire to resolve challenges in order to improve our processes.
He is an early adopter of technology, training and influencing his team to use new solutions to work more sustainably. One particularly successful example is when he spent many months revamping one particular process that would take staff eight hours each time, and reduced it to 45 minutes, freeing time for staff to focus on other program priorities.
---
Dean's Staff Award for Excellence – Student Engagement and Experience
Image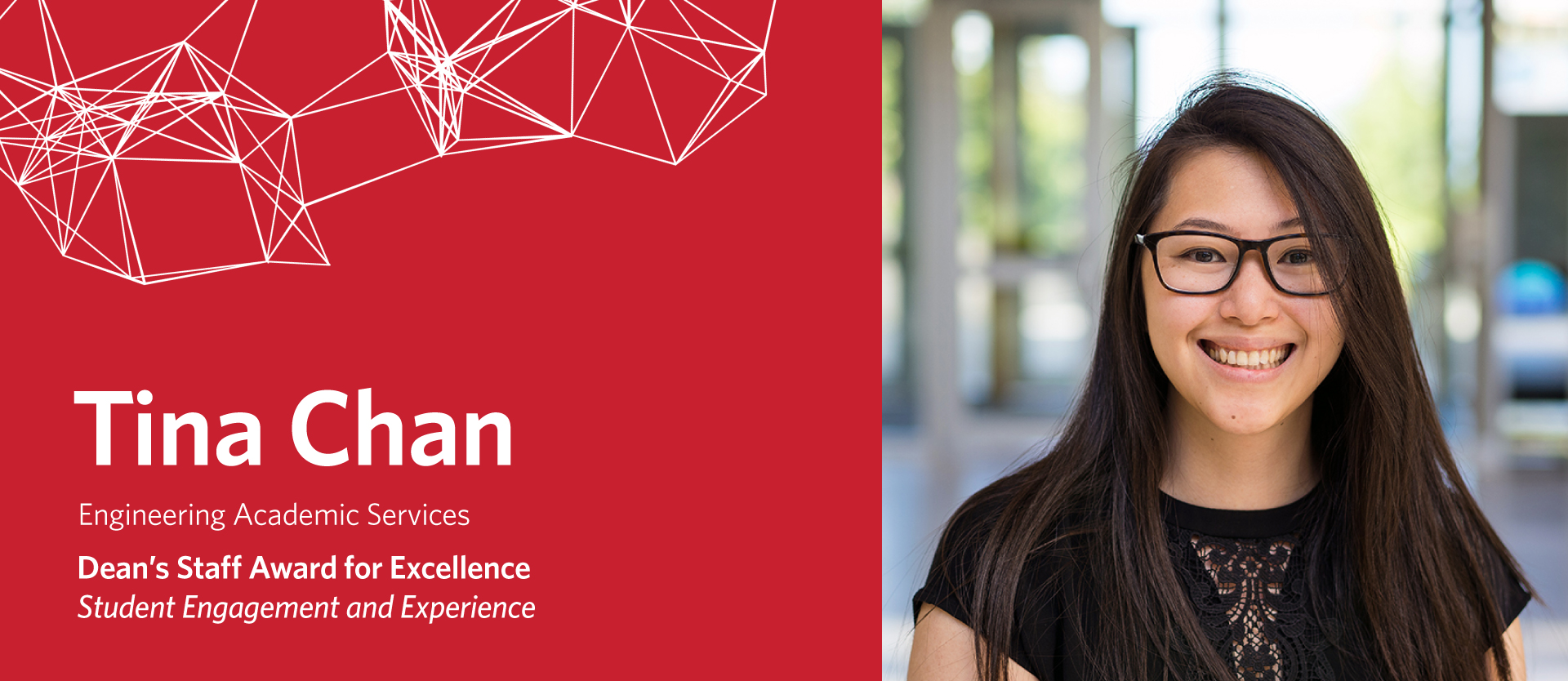 Tina Chan
Academic Advisor – Vantage College and Engineering, Engineering Academic Services
Tina Chan is a highly dedicated and compassionate advisor who consistently provides exceptional support and guidance to Vantage College and Engineering students. She advises students on all manner of often sensitive issues, whether it be failing a test or course, experiencing an emergency, or feeling homesick. Her manner is always calm as she explores the student's unique circumstance and works with them towards a solution.
Tina is truly exceptional in all aspects of her work but the impact that she has on the student experience when she is advising students is truly unparalleled.
Over the years, she has designed and refined group advising and support, bringing together students, instructors, counselling services and academic advising in monthly 'Student Success Hub' sessions. These sessions allow students to engage in learning outside the classroom, foster new friendships, and build new skills towards academic success in a fun, rewarding learning environment.
Strategic Priority Areas: