Connecting employers to the engineers of tomorrow
Finding the right help for the right length of time can often be challenging for small to medium businesses. 
Andreas "Dre" Hagen, owner of Study-Build (a design-build studio on Quadra Island), has filled short-term roles with UBC Applied Science Co-op students on several occasions. 
"I want people who are creative and open to learning new things, excited to own and solve real problems, and able to work closely and collaboratively with design and with business development to engineer solutions that both deliver value and cost-efficiency," said Hagen.  
"At the same time, I need them to have enough skills and work experience to hit the ground running and contribute to our team from the get-go." 
That ready-to-work attitude and aptitude is what draws him to UBC Applied Science Co-op students, who offer technical skills and hands-on experience from innovative engineering design team projects and previous jobs. He also values that he is able to work with students on a full-time basis for at least four months at a time. 
"The time commitment is ideal to onboard and integrate students into the team, and get real help on projects while they are here," said Hagen. "Being new to the field, students carry a certain curiosity and willingness to jump in that is invigorating and good for creative problem-solving.  
"Our experience is that UBC Applied Science Co-op students offer fresh perspectives and often challenge us with new questions and ideas, even as we also help them grow." 
Francesco Ferri, now a fourth-year mechanical engineering student at UBC Vancouver, looks back on his co-op between May to December 2021 fondly. He was drawn to Study-Build as an opportunity to work in a small, highly innovative environment and to build long-lasting relationships. Not only did he build those strong bonds – going on Sunday bike rides and sailing adventures with the team around stunning Quadra Island – he also discovered the satisfaction of applying his technical skills to the workplace.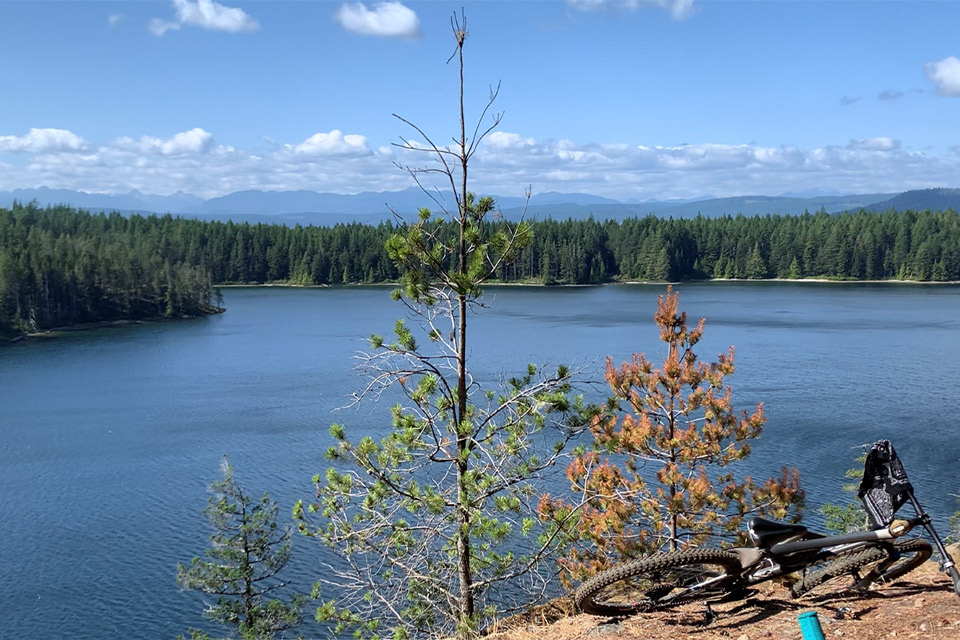 "Working in a small community, I learned how local business collaboration can make small-scale manufacturing profitable, allowing them to expand while keeping transportation and inventory costs at a minimum," said Ferri. "It feels incredibly rewarding to leave behind tools that I developed for Study-Build and their partners to develop more products together." 
Co-op opportunities in smaller communities like Quadra Island give students the chance to try all of the different components that go into running the firm and further discover their passions by doing so. Hagan tries to make the most of this learning and teaching opportunity by involving co-op students in the local community through collaborations with Campbell River businesses.  
"A smaller community can really push students to have a range of opportunities and experiences, and I find this to be very inspiring," said Hagen. "As an employer, I also feel that students will understand better what they're passionate about, what they would like to do, and how they would like to do it, when they make the most of the many different opportunities out there."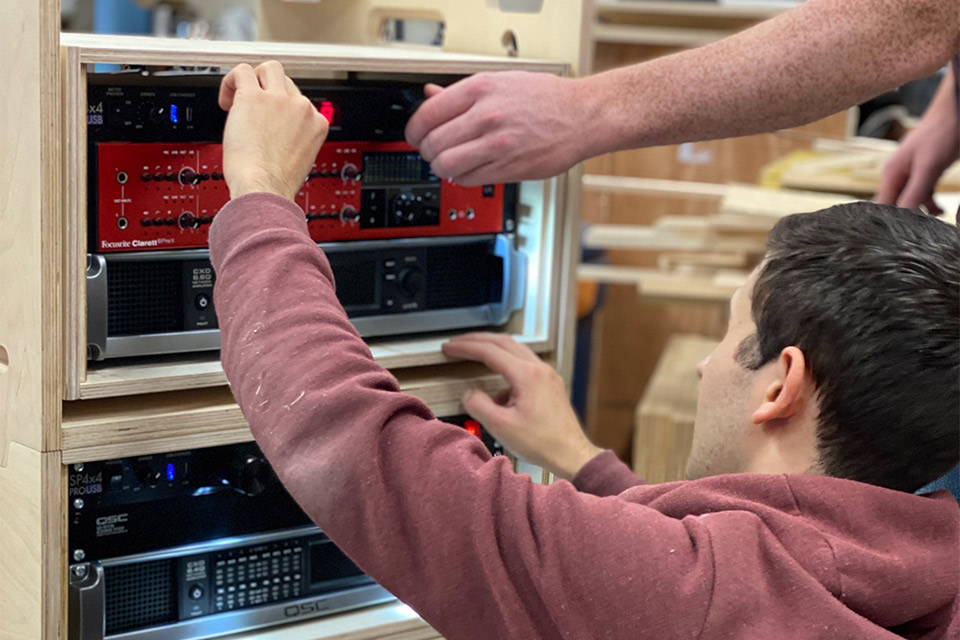 Cam Younger, a third-year UBC Okanagan mechanical engineering student who was at Study-Build for a year, agrees that the opportunity to work in a smaller business environment and lead a project from start to finish was a huge draw. He credits Hagen, his supervisor, for providing the chance to undertake a wide variety of responsibilities and opportunities to explore design concepts within different fields, allowing Younger to learn rapidly. 
"During my time with Study-Build, I most valued Dre's direct support and mentorship, as well as the large variety of responsibilities and opportunities to explore design concepts within different fields," said Younger. "I learned a vast amount of technical knowledge, including around audio equipment, acoustics and industrial automation, but the most important learning was from Dre's investment in teaching me time management, communication of ideas, and start-up design philosophy." 
Beyond projects, Hagen ensures students develop communication skills through stakeholder relations and in day to day interactions. Clearly communicating ideas and building a story are a core part of his beliefs – so he asks students to make formal presentations each week, that allow them to organize their values and ideas when telling a story.  
"I really believe that doing what you love is the key to success in any career," said Hagan. "Being able to share that passion with new talent and be inspired by future engineers is incredibly satisfying."  
When asked what advice he would give to other employers considering hiring co-op students, Hagan said, "Take a leap of faith. You'll find yourself pleasantly surprised by how much experience and talent students bring. Their energy is infectious and it will bring a great learning dynamic to your work environment that will benefit everyone." 
UBC Applied Science Co-op is the largest co-op program in Western Canada and offers one of the largest varieties in technical talent in the country. Hire from 14 engineering disciplines, enjoy flexible recruitment, and build your engineering talent pipeline with students from Canada's top ranked engineering and architecture programs. 
Connect with UBC Applied Science Co-op to hire top tier education and technical talent. 
Strategic Priority Areas: