Powerful new antibacterial coating to be developed by UBC engineering researchers
Project funded by Teck aims to reduce health care-associated infections using copper 
UBC materials engineering researchers Dr. Amanda Clifford and Dr. Edouard Asselin are developing an advanced copper coating that could help reduce the spread of aggressive infections contracted through contaminated surfaces in hospitals and other health care settings.  
With a microscopically rough texture that prevents the attachment or growth of bacteria, the new coating may ward off a broader range of major pathogens than existing copper coatings do. 
The UBC technology will also offer a low-cost, scalable solution for health care facilities looking to modify high-touch surfaces such as doorknobs and bedrails with antimicrobial copper, thanks to the innovative process — called "electrodeposition" — that is being used to manufacture the coating.   
The project is made possible through financial support from Teck and its Copper & Health program.
 

"We're grateful to our partners at Teck for the opportunity to contribute to the advancement of copper coating technology," said project lead Dr. Clifford, a UBC assistant professor of materials engineering who pioneered the electrodeposition process. "This technology has the potential to dramatically curb health care-associated infections, which are one of the biggest health care challenges globally and increasingly difficult to combat with antibiotic resistance on the rise." 
Hundreds of millions of people around the globe acquire infections during their stays in hospitals and other health care settings every year. According to the World Health Organization, they are "the most frequent adverse event in health-care delivery worldwide". 
The cause of approximately 10,000 annual deaths in Canada alone, health care-associated infections occur mostly through contact between an infected patient and another person. One example is an infected patient touching and contaminating a door handle that is then touched by a health care worker, who spreads the infection to another patient.
 
Image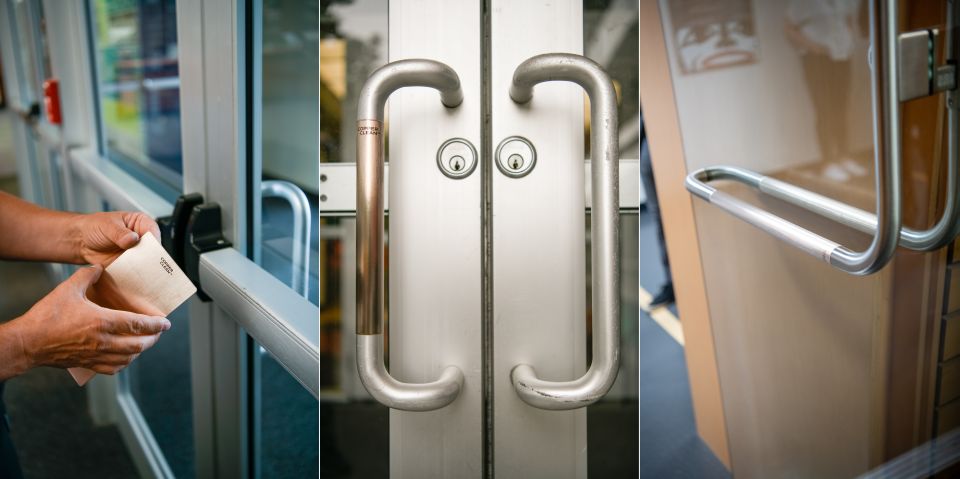 In an effort to cut infection rates, hospitals and other high-traffic facilities have begun to explore the application of solid copper and copper coatings to frequently touched surfaces. The metal, which has been recognized as a potent germicide since ancient times, kills microorganisms by causing oxidative damage and punching holes in microbial cell walls before destroying the genetic material within.
However, recent UBC studies found that copper's antibacterial powers are more effective against the category of thin-walled bacteria known as Gram-negative bacteria, leaving people vulnerable to the thicker-walled strains in the Gram-positive category. Common Gram-positive bacteria include methicillin-resistant Staphylococcus aureus, which is associated with skin and wound infections, and vancomycin-resistant Enterococcus faecium, responsible for urinary tract infections. Both have been identified by WHO as high-priority antibiotic-resistant bacteria that require new therapeutics and technology to prevent transmission.   
"We're taking a unique approach to combatting these microbes, creating a coating that combines copper's strong existing antimicrobial properties with nanoscale surface roughness," said Dr. Clifford. "This roughness is a feature that has been found to significantly reduce the total microbial load of surfaces by preventing both Gram-positive and Gram-negative bacteria from attaching to them in the first place." 
 
Image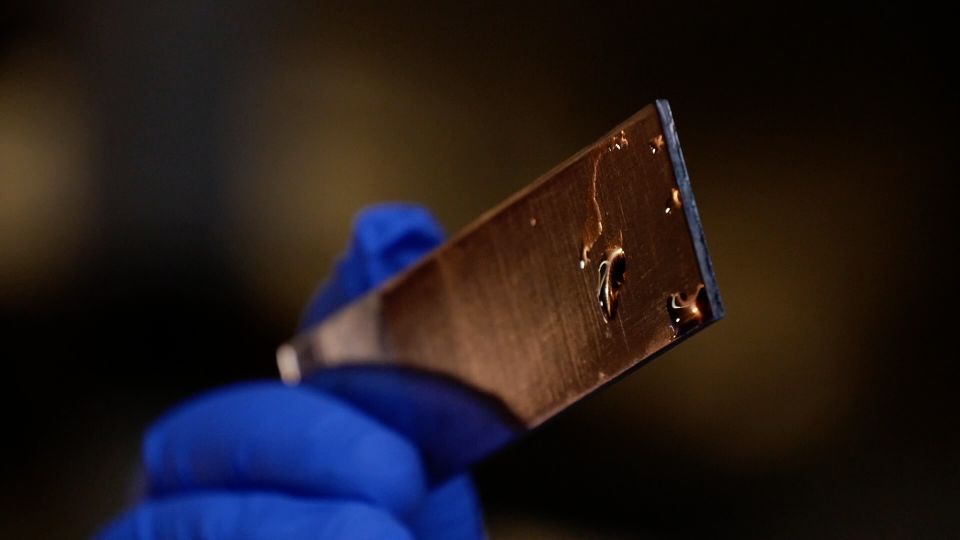 The UBC team is also working to ensure that the coating is durable enough to retain its enhanced antimicrobial properties even after repeated exposure to harsh hospital-grade cleansers and disinfectants.   
The project is part of a broader partnership among Teck's Copper & Health program, UBC Applied Science and additional health partners, which has also included the installation of copper surfaces in two UBC Applied Science buildings and on TransLink and Toronto Transit Commission (TTC) buses, trains and streetcars earlier this year.  
Through its Copper & Health program, Teck is working with partners across Canada and beyond to increase the use of copper-infused surfaces in health care and public spaces to reduce the spread of infections. For more information about the role of antimicrobial copper and the Copper & Health program, as well as other examples of copper in action, please visit www.coppersaveslives.com.