UBC Engineering to host Technical Briefing, following major flooding and landslides in BC
A team of UBC Civil Engineering researchers recently conducted an aerial reconnaissance of the November 2021 BC natural disasters and will share preliminary observations in a virtual technical briefing on December 15. 
The landslides and floods resulted in tragic loss of life, and widespread devastation to public and private property. The impacts of these storms are being described as the "most costly severe weather event in the province's history," by the Insurance Bureau of Canada, which estimates the insured damage caused by flooding at $450 million. Some early estimates suggest the overall costs could be closer $32 billion.
Image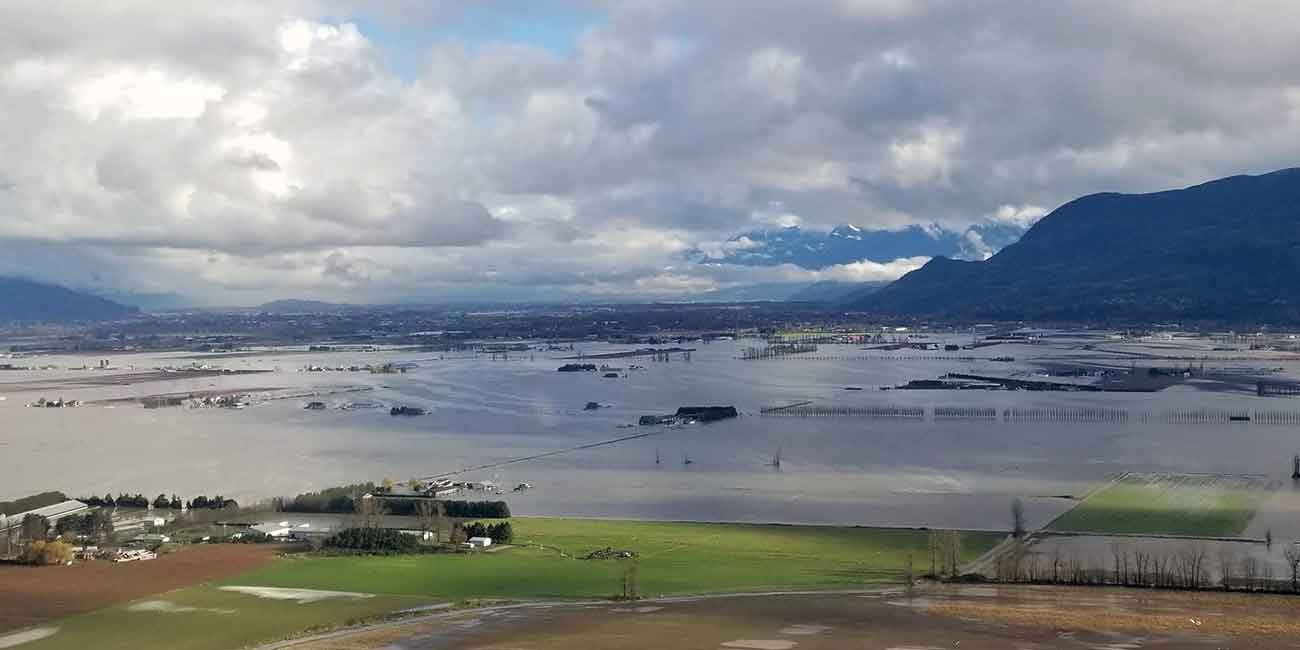 Rebuilding communities and infrastructure will require a thorough understanding of the hazards, consequences, and implications for infrastructure renewal. With their applied research and specialist expertise UBC Civil Engineering faculty members are positioned to present evidence that showcases the infrastructure impacts, storm rainfall and snowmelt hazards, debris flow travel and magnitude, as well as pipeline and transportation impacts, so that informed decisions can be made throughout the recovery and rebuild phase.
"There is enormous potential for trained engineers to influence how infrastructure is designed in order to better withstand future climate-change-related disasters," says Dr. Bernard Laval, Professor and Department Head, Civil Engineering at UBC. "This is a unique opportunity for engineers to play a leadership role in the renewal of infrastructure in a way that protects the planet and people."  
The University of British Columbia has the number one ranked Civil Engineering school in Canada, with skilled engineers and renowned researchers who are prepared to help in whatever way they can.
Please note, this event has since concluded, a recording of the technical briefing is now available on the UBC Engineering YouTube channel.