Two Engineering faculty members receive Dean's Awards
Two UBC Engineering faculty members are being honoured with Dean's Awards for their exceptional contributions to the community.
Exemplifying the Faculty's commitments to lead by example, embrace ambiguity and act with intention, Prof. Carol Jaeger is receiving a 2022 Dean's Faculty Award for Excellence in Service, and Dr. Sabine Weyand is the recipient of the Dean's Faculty Award of Excellence in Equity, Diversity, Inclusion and Indigeneity.
---
Image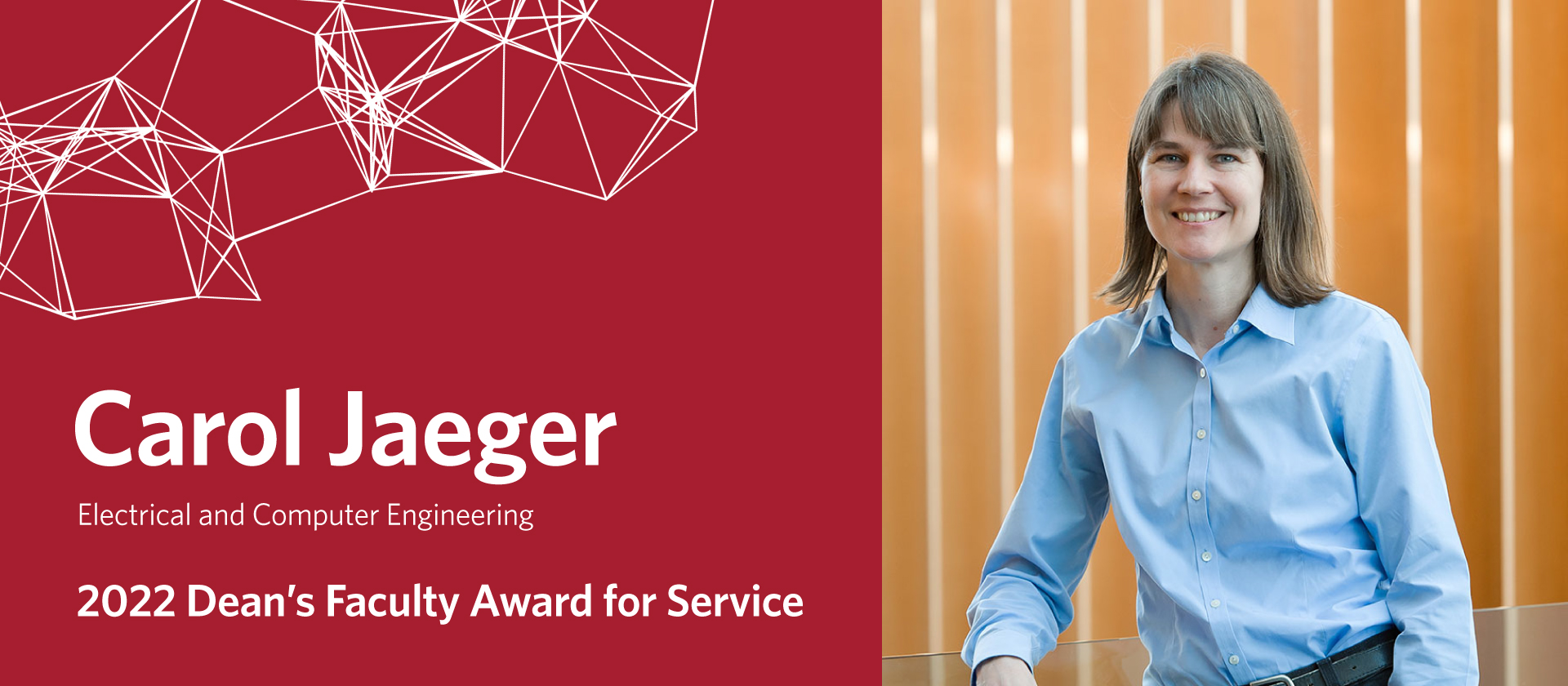 Carol Jaeger
Professor of Teaching, Electrical and Computer Engineering
Associate Dean, Academic, Faculty of Applied Science
Prof. Jaeger is a tireless advocate for high quality education and a champion of excellence in engineering in particular. Serving as the Applied Science Associate Dean, Academic, for over a decade—as well as various UBC Vancouver Senate roles—she has overseen curriculum design, active learning methods, engineering accreditation, and delivery of first-year engineering programs.
She was also instrumental in advancing her department of electrical and computer engineering's academic mission, including strong support for accreditation and recruiting educational leadership faculty members.
Highly regarded as a policy and practice expert, mentor and role model across the university community, Prof. Jaeger's contributions have greatly benefitted Applied Science and all of its units—including her exceptional efforts to create support systems for faculty to pivot into virtual learning environments and optimize students' learning experience during the pandemic.
---
Image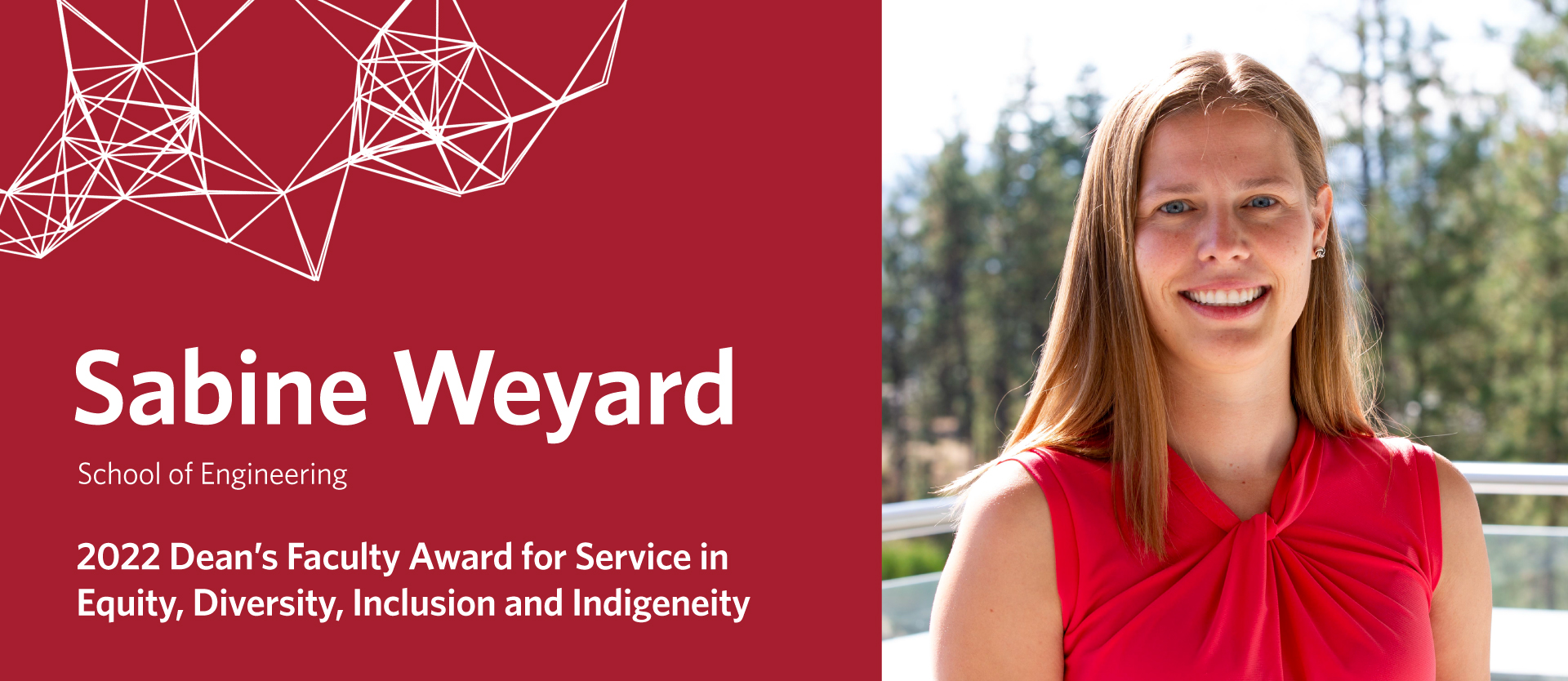 Dr. Sabine Weyard
Associate Professor of Teaching, School of Engineering
Dr. Weyand is an Equity, Diversity, Inclusion and Indigeneity (EDI.I) Advisor at the School of Engineering (SoE), a staunch advocate and champion for under-represented groups within STEM. She mentors students through her leadership with the Women in Engineering chapter at UBCO, and is a regular presenter and participant at SoE outreach activities such as Female Student Breakfast and Go Eng Girl!
She has also led initiatives to create more inclusive workplaces through education and training in EDI.I competencies for students, faculty and staff, as well as establishing safe spaces, non-gendered washrooms, and improved signage and visual displays.
Dr. Weyard sits on the steering committee for UBCO's Makerspace – an inter-disciplinary, peer-facilitated space to foster creative thinking through design – for students, faculty, staff and the wider community. She also leads the 14 Not Forgotten Memorial committee and has worked tirelessly to establish a permanent memorial on the Okanagan campus.