Geering Up's people-focused workshops
Edited: July 5, 2022
Authors: Stephen Ji, Assistant Manager, School Programs and Andrew Jamison, Senior Manager, Geering Up & Outreach
Introduction to Solutions for People Programs
Solutions for people can come in many forms. Solutions that work for a diverse group of people require an equally diverse set of perspectives in the design process. At UBC Geering Up, this is a core value – to diversify the engineering and science talent pool through programs for underserved and underrepresented groups. To achieve this, Geering Up provides an educational solution in teacher professional development, which equips teachers with the tools and confidence to open doors to Engineering and Science fields for students of all backgrounds.
Teachers, alongside parents, are pivotal influencers in a youth's educational and career journey. This is why teacher professional development can have a tremendous impact. UBC Geering Up's professional development programs are designed to maximize this impact by working alongside educators to bring diverse, exciting, and accessible STEM education to classrooms across BC. Here, we explore two examples of Geering Up's teacher programming that weave together emergent educational tools with foundational skill-building in STEM.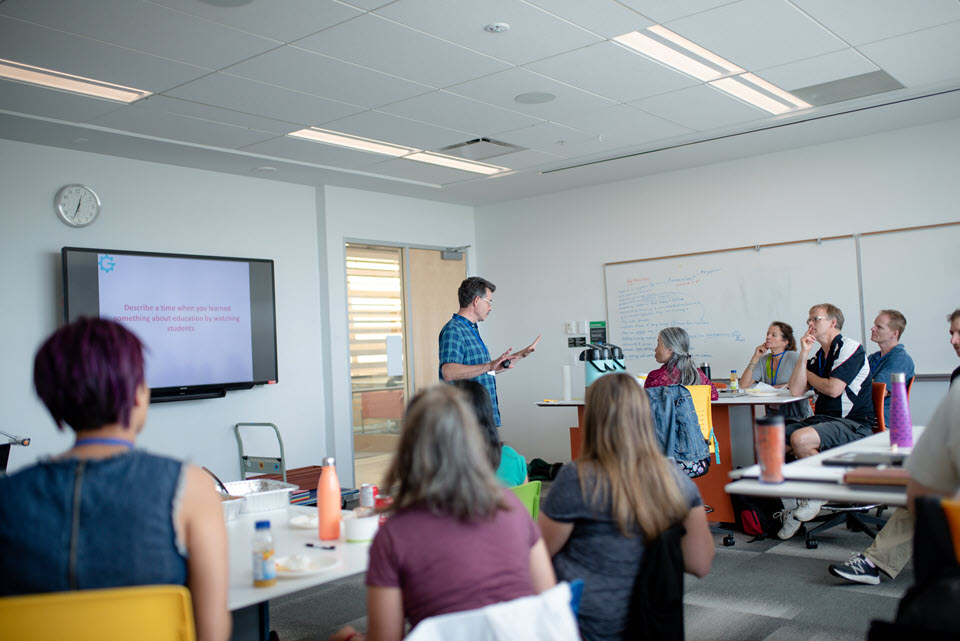 Programs explored in more detail
Coding for Climate Change - Smart Recycling
UBC Geering Up held an event that focused on machine learning, and how this technology can help solve current-day recycling issues. One particular event was a part of our teacher professional development workshop called "Coding for Climate Change." This "smart recycling" activity involved using an online machine learning tool called "Teachable Machine." Through this platform, teachers were able to design an AI program that identified and categorized recycling items based on a picture of the items that users wanted to be categorized. The idea is that when this program is installed at a recycling station, it can help users to correctly dispose of recycling item into respective bins.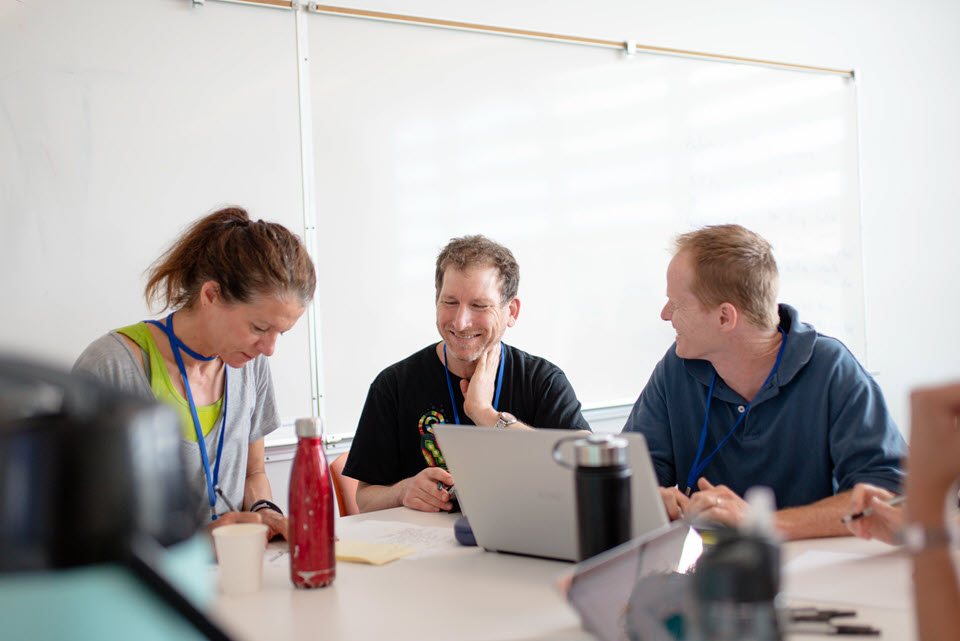 Teacher participants commented on the hands-on experience aspects of this artificial intelligence program and how it integrates with Scratch, which is a programming tool geared towards younger users. They also commended on how it leads to a greater understanding of the overall process.
"In this activity, students get hands-on experience training and applying artificial intelligence (AI) by creating a program which can recognize different types of recycling," said Reid Patterson, who designed the activity. "First, Google teachable machine is used to lead students through the process of training AI to recognize categories of recycling by showing images from a webcam. This can then be hooked to the coding program Scratch to create a customizable program which can recognize and respond to various recycling objects. Students come away from this activity understanding more about the process of training an AI machine, as well as its various engineering applications." Another teacher participant commented on the impact of this activity.
"The reason I love the AI sorting application game is because our students get to see first-hand the impact that the app they created has on their peers and in their community," said the participating teacher. "It's providing our kids with an opportunity to see what difference technology can make to people's lives, as well as to the health and sustainability of the planet we are all tasked with taking care of."
Biomedical Design Challenge - Wheelchair for outdoor activities
In the fall term of 2021, UBC Geering Up facilitated a professional development workshop for teachers that focused on engineering for accessibility which used the wheelchair as the core design activity. A key learning outcome of this session was to help teachers create classroom experiences where students have the opportunity to apply their creativity and develop problem solving skills based on real-world issues.
This workshop also brought to light the empathetic facet of engineering. Through the workshop, teachers learned about the engineering design cycle and applied their knowledge to a biomedical design problem. This problem was to design a wheelchair that would help its users better participate in outdoor activities. Teachers learned to navigate the design process, apply empathic thinking, and produce a prototype product using recycled materials - a wheelchair to fit the needs of the user.
Impact
We're showing that anyone can adapt technological tools to help solve real and impactful issues in their lives and communities, and that it doesn't have to be difficult to learn or use these tools.
Through our events, participants develop critical "futureproof skills" in creativity, problem solving and collaboration. It's these types of creative and "outside of the box" thinking skills that are becoming increasingly necessary, as the current challenges of climate change, health and community planning continue to persist.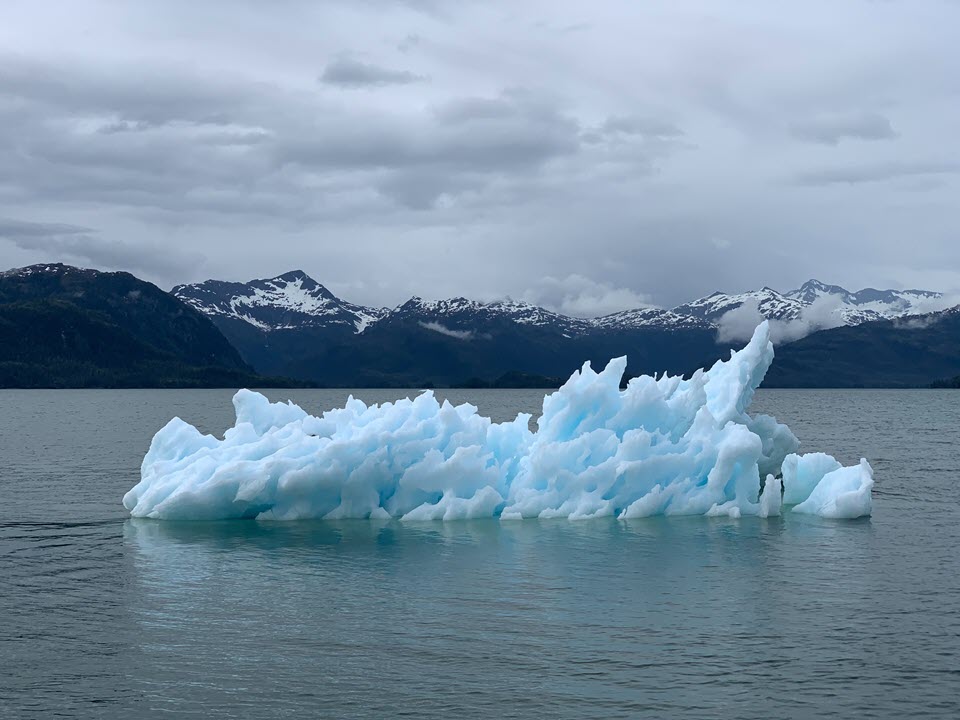 Next steps
Our UBC Geering Up programs continue to adapt and grow alongside educational needs, global issues, and technological advancements. Projects like our quantum computing outreach program demonstrate our capacity to translate leading research into age-appropriate educational content, that can be applied to present-day problems and challenges.
We continue to listen to our audience to gather feedback required for our innovation in learning design.
Summary
UBC Geering Up offers many "solutions for people" related activities and includes a diverse audience of both students and teachers. The work that we do plants the seed for lasting future solutions and addresses the current need to make high-quality STEM education accessible to youth of all backgrounds.
The landscape of STEM will continue to change, but UBC Geering Up, alongside the Faculty of Applied Science's Strategic Plan, will continue to embrace ambiguity in the iterative processes of learning design. Real solutions for people are long-term commitments, and we strive to be responsive to those we serve at UBC and in the greater community.
Learn More
UBC Geering Up Engineering Outreach is a non-profit organization with the mandate of promoting engineering, science, and technology to youth across British Columbia. UBC Geering Up employees are a team of student engineers offering fun, exciting and useful programming that shows how useful engineering and science can be.