"I liked that the first year of engineering at UBC is a common foundation year, because I wasn't entirely sure what specialization I wanted to pursue."
Degree: Bachelor of Applied Science
Program:
Campus: Vancouver
Option: Biomedical Engineering Option
Year (as of 2022): 2nd year
After learning about each of UBC's 14 engineering specializations in first year, Jasia Azreen discovered electrical engineering was the path for her.
The engineering community is a definite highlight of the program.
Why did you want to study engineering?
In around Grade 11, I was debating between a career in medicine or engineering. I remember watching a TED talk about medical devices and learned about some technologies that allow patients to remain at home while having health-care workers monitor their condition remotely. This was really inspiring to me! I've also always found math very interesting, which made engineering a good choice.
Image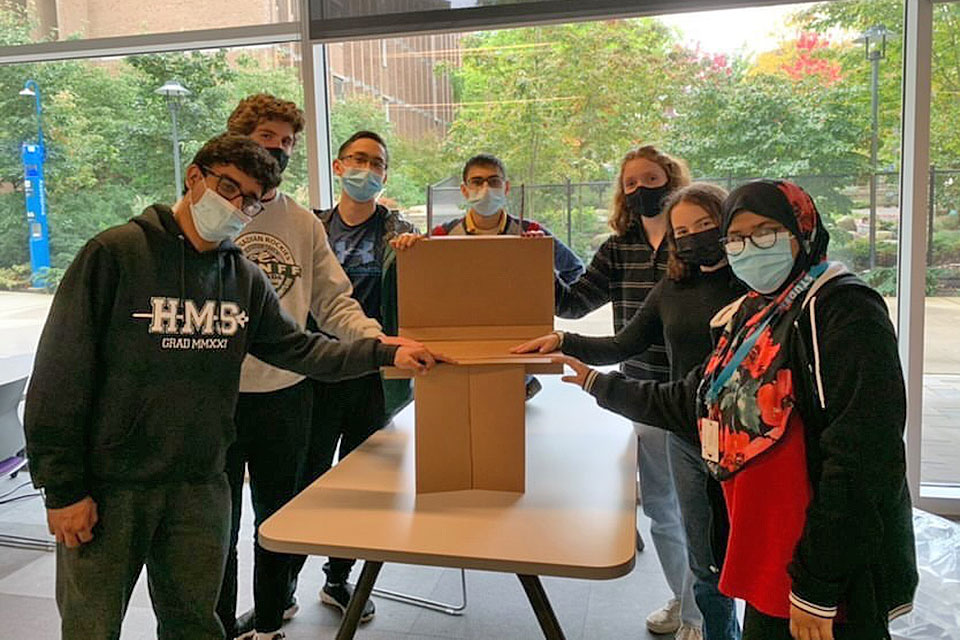 Why did you decide on UBC Engineering? What made it stand out compared to other schools?
I liked that the first year of engineering at UBC is a common foundation year, because I wasn't entirely sure what specialization I wanted to pursue. In addition to wanting to take an interdisciplinary first-year engineering course to learn about all the options available, receiving a scholarship to attend UBC also influenced my decision!
How did you choose your program specialization?
I did coding for the first time in APSC 160, and although it was challenging, I really enjoyed the experience. For our final lab, we had to write the code for the Simon game and it was so rewarding when everything worked out. Then, in PHYS 159 we had the opportunity to work with electrical components, which I also found engaging and more interesting to me than some of the other content. These two experiences, in addition to the broad range of industries that this degree opens doors to, made me realize that electrical engineering would be a perfect fit.
What was the transition like from high school to engineering?
Everyone who is in engineering has done well in high school, but first year can be a reality check and the school work is not as easy as it was. I think it's common for students to feel disappointed or frustrated that they aren't doing as well academically as they used to, but everyone is in the same boat. And it does get better!
Image
How would you describe the community at UBC Engineering?
The engineering community is a definite highlight of the program. There's a lot of support for students, including tutoring and mentoring sessions hosted by the Engineering Undergraduate Society as well as more general ones from AMS. Some of the first-year classes are quite big and you can find yourself sitting next to a new person every day. But you get to know people and make friends when you do group work and in the smaller classes and tutorials.
Engineering Undergraduate Society (EUS)
The EUS is proud to represent over 4,500 engineering students across 14 different department clubs.
Alma Mater Society (AMS)
The AMS is UBC Vancouver's Student Union and since 1915 we've been holding UBC and government accountable to you – the students.
Image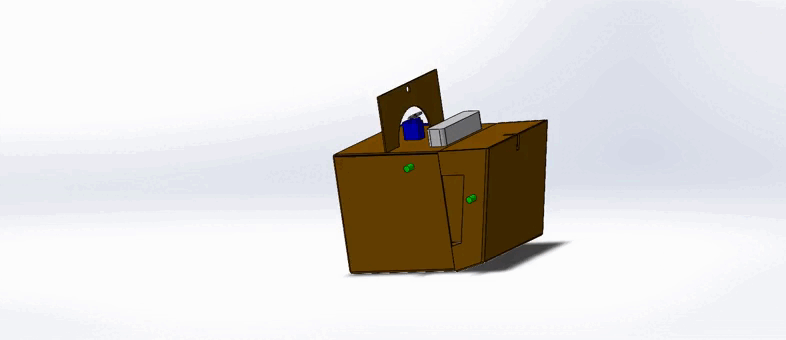 What kinds of impact and contributions would you like to make in your field?
I was inspired to become an engineer from watching various talks and videos that focused on the biomedical field as well as from some personal experiences; although it might be too early to say right now, I think I would like to have an impact in the biomedical field.
Any reflections you'd like to share on being an international student at UBC?
I am from Bangladesh, but I spent the last seven years before moving to Canada in Brunei. Coming to Vancouver was my first time in a different continent. The climate was definitely a new experience for me as I had always lived near the equator where it is a lot warmer year-round. Being at UBC is a great opportunity to meet people from many different countries and cultures.
My parents were originally supposed to come with me when I moved to Vancouver for first year in September 2021. However, because of COVID-19 and border restrictions, I had to travel alone for the 40-hour journey, which was a little scary. I definitely feel I have grown a lot after only one year: when I went home in the summer, I felt more mature than when I had left.
Any tips for new students?
Making detailed to-do lists really helps me. When you're in engineering, you have a heavy course load with so many deadlines every week that it can be hard to keep track of everything. Writing everything down in a planner helps you know what to do and in what order. Also, at the end of every week, it's great if you can review all the material you've covered so that you don't end up having to cram before midterms.
Image