International student Samuel Thiak says his UBC courses prepared him well for challenging co-op positions.
Degree: Bachelor of Applied Science
Program:
Campus: Okanagan
Year: 4th year
Why did you want to study engineering?
I was born in South Sudan but grew up in a refugee camp in Kenya, which gave me an interest in sustainability, engineering and community engagement. The combination of these interests led me to choose engineering as my field of study. I got good grades on my Grade 8 exams and was given a scholarship to complete high school. I came to Canada through World University Service of Canada's student refugee program and was lucky to be picked for a position at UBC Engineering.
How did you choose your specialization in civil engineering?
Initially, I really wanted to do civil engineering, but during my first year I took a course called electricity and magnetism that inspired me to make electrical engineering my first choice. However, toward the end of my first semester in my second year I realized I wanted to go back to my original interest, so I switched into civil engineering. What I like about civil engineering is that when you work on a project, you're building something, and you can see it comeing to life from the initial design through to construction. I like seeing that tangible result.
How has your experience as an engineering student been different from or similar to what you thought it would be like?
My high school experience in Kenya could not prepare me for first year and it was quite challenging at first. However, I had good grades in high school, so I just worked hard and met friends who pushed me onwards. I spent a lot of time studying in residence on my own, as well as in the library in study groups with friends, which helped a lot.  
What have been some highlights of your engineering education so far?
One of the first projects I worked on in first year was to design an ambulance model using Solidworks and I was responsible for designing the engine and building cabinets for the medical equipment. It felt amazing to put it all together and see everything working. Another project in first year was to use 3D printing to build a plastic wallet. Our group finished among the top 10 in the competition. One of the toughest courses I did was an introduction to basic programing. This was my first time doing programming and I really struggled at first. However, I ended up spending a lot of time on it and was able to pass the course.
Image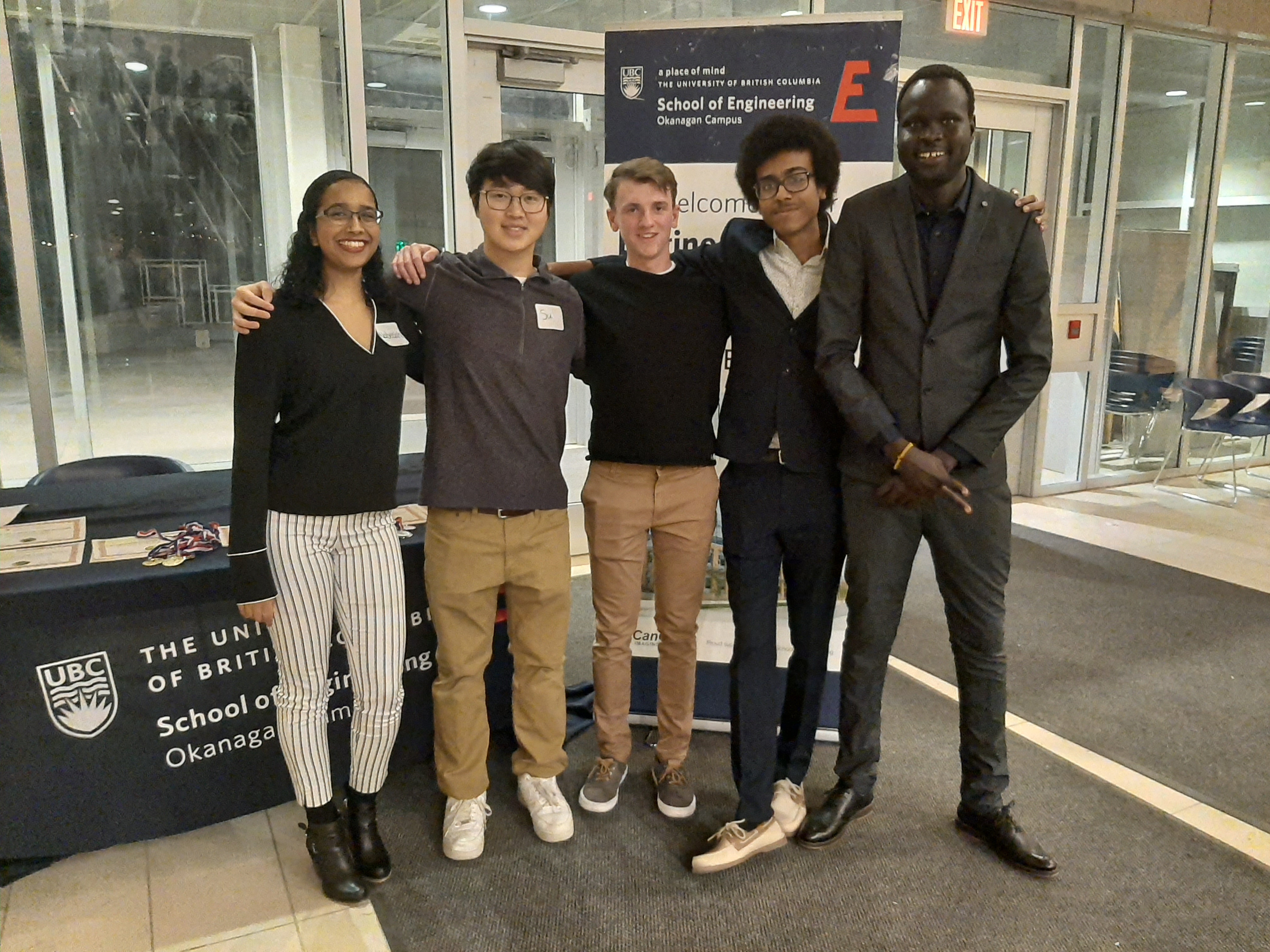 What clubs and groups have you been part of?
Starting in first year I was involved with the Engineering Student Society where I'm currently the civil engineering rep. I help come up with ideas for on-campus activities and events for students and represent/advocate for civil engineering students during faculty meetings. I am also part of World University Service of Canada at UBC where I advocate for more funding so we can give other students from refugee camps an opportunity to come to UBC and study. Right now, there is funding for one student per year and we'd like to fund three students so we can have a bigger impact. Recently, I have started a new role as a UBC Engineering Ambassador where I share my experiences with prospective students.
Engineering Student Society  World University Service of Canada 
Tell us about your co-op experience.
Right now, I am going into my second co-op placement with the Vancouver Airport Authority. I work with the engineering department on multiple projects, one of which is extending and maintaining the runways. The runways were built in the 1970s to meet the weight requirements of planes that were much lighter than today's planes. When we see any cracks in the pavement, we might decide to remove that particular panel and replace it with a new one, and we need to make sure the new panel that can handle current plane weights. I've enjoyed my co-op position as it has given me an opportunity to apply and see the quality of education I'm getting. Everything I've learned in classes over the last three years is being used in my work.
What would you like to do after you graduate in 2023?
What I want to do is go back to Kenya and see my family and spend time with my siblings. After that I would like to begin working and apply the knowledge I have. I'd like to get more experience in this industry and potentially work on airports and runways.
Any advice for other students?
What I usually tell first-year students is to give it a try! Good time management skills and finding people to study with will make a difference. It's also good to make the time to do other things you like, including finding positions you can do on in clubs to gain experience. All these small things will make a difference in your resume when you're applying for co-op positions or full-time jobs.
Image