Not approved
Meet Tiffany Quon, a third-year engineering physics student with a passion for design. Learn about some of her projects below! 
Rain activated art
In partnership with the UBC SEEDS Sustainability Program, I created installations on UBC walkways that would only be visible when in contact with water.
My hope is that the designs will brighten up rainy days and encourage a reflection on mental health. My two pieces were inspired by what students would like to see during stressful times.
"Flourish" is a flat garden that encourages students to grow along with it. Through providing a small piece of land that flourishes in the rain, this illustration serves as a beautiful backdrop that provides a gateway for students to make the garden their own.
"Hops and Hopes" is a spin on hopscotch that replaces numbers with items that promote wellbeing. This game of hopscotch aims to encourage users to start conversations about wellbeing, play in the rain, vocalize hopes and hop towards what they want.
HackPrinceton
HackPrinceton is an annual software and hardware design competition hosted by Princeton University. Along with three other members on my team, we built our first ever mobile app, Tabs, which allows users to track borrowed money and other IOUs between friends. Our idea won first place in the Design category in the hackathon for its clean, easy-to use interface.
Geering Up Engineering and Science for Kids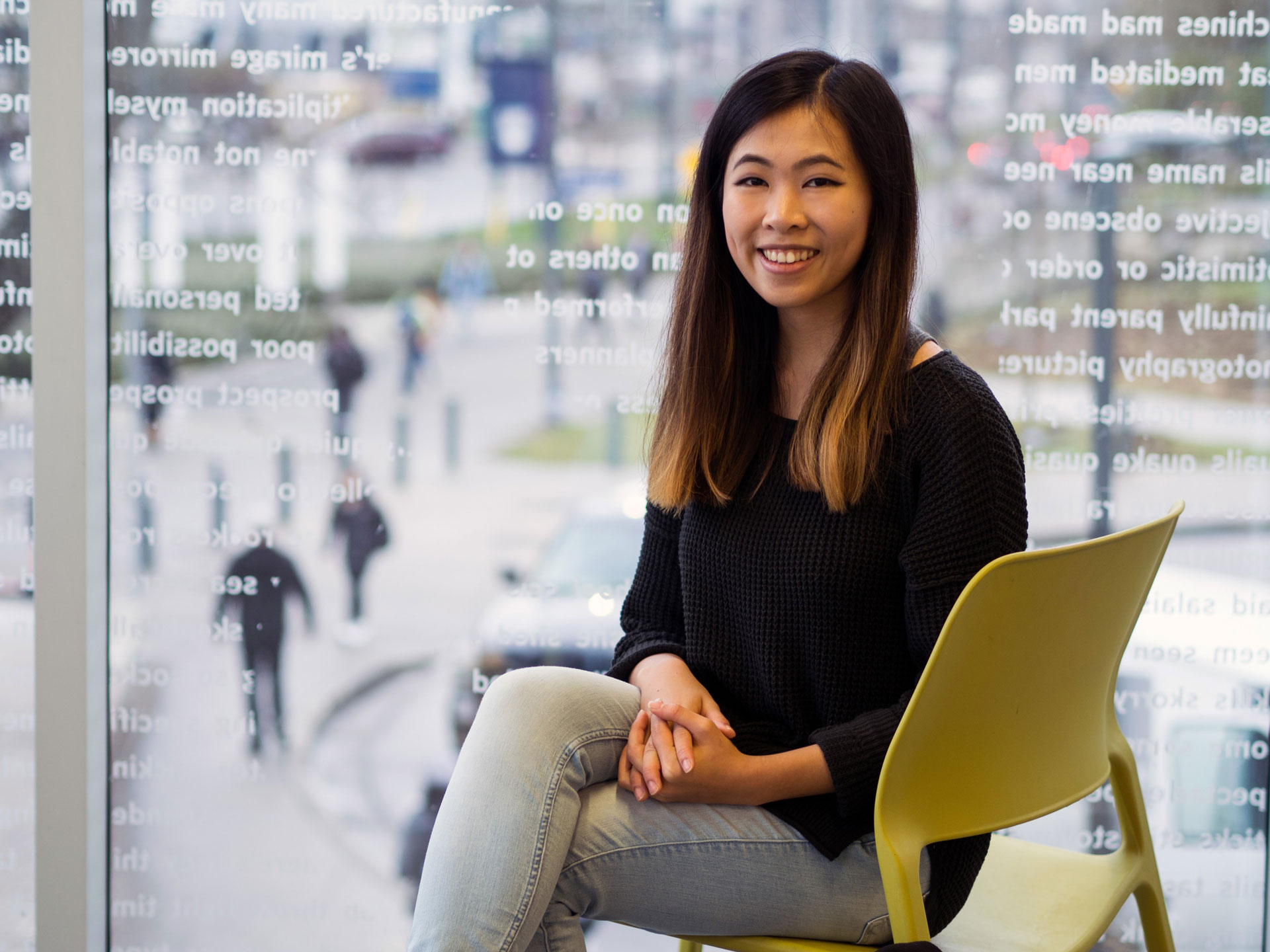 As the first Publicity Coordinator at Geering Up, I got to refresh the visual identity for a non-profit organization that brings STEM outreach to youth across British Columbia. It was a fun challenge to set a whimsical yet STEM-inspired tone, that's structured for parents/guardians and accessible by kids.