"Something that's always drawn me to engineering is the idea of building solutions that drive positive impact." 
Degree: Bachelor of Applied Science
Campus: Vancouver
Year level: 1st year 
Despite only being in her first year of university, Evin is already well-immersed in the UBC Engineering community. Not letting the barriers of a remote school yet stop her quick to find ways to collaborate and grow friendships and experiences outside her lectures.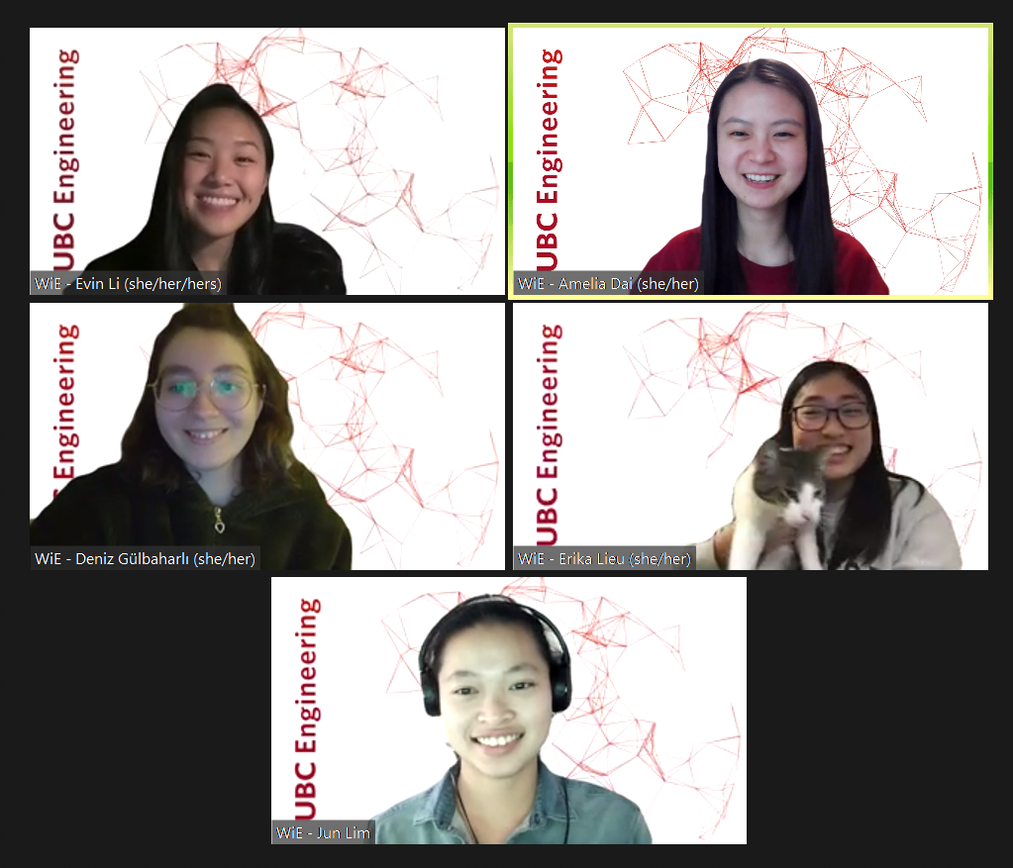 Due to the pandemic outbreak in 2020, many first-year students joining UBC in September 2020 may have found their transitions to university a lot different than how they expected. However, by getting involved in the community, Evin was still able to live out her student life. "Though everything's been online, the friends I've made through my program and clubs/teams have been nothing short of amazing." Evin states. "Since the beginning of this semester, I've had the opportunity to work with UBC BEST's ENABLE subteam and to see concepts taught in lectures come to life in projects." 
 
Evin has also dedicated her time to sharing her love of engineering and building communities. From being involved with Millennium STEM, an organization that strives to empower high school students in STEM, to being elected as VP Education and Outreach at UBC Women in Engineering (WiE), these groups allow Evin to find like-minded individuals to work and bond with.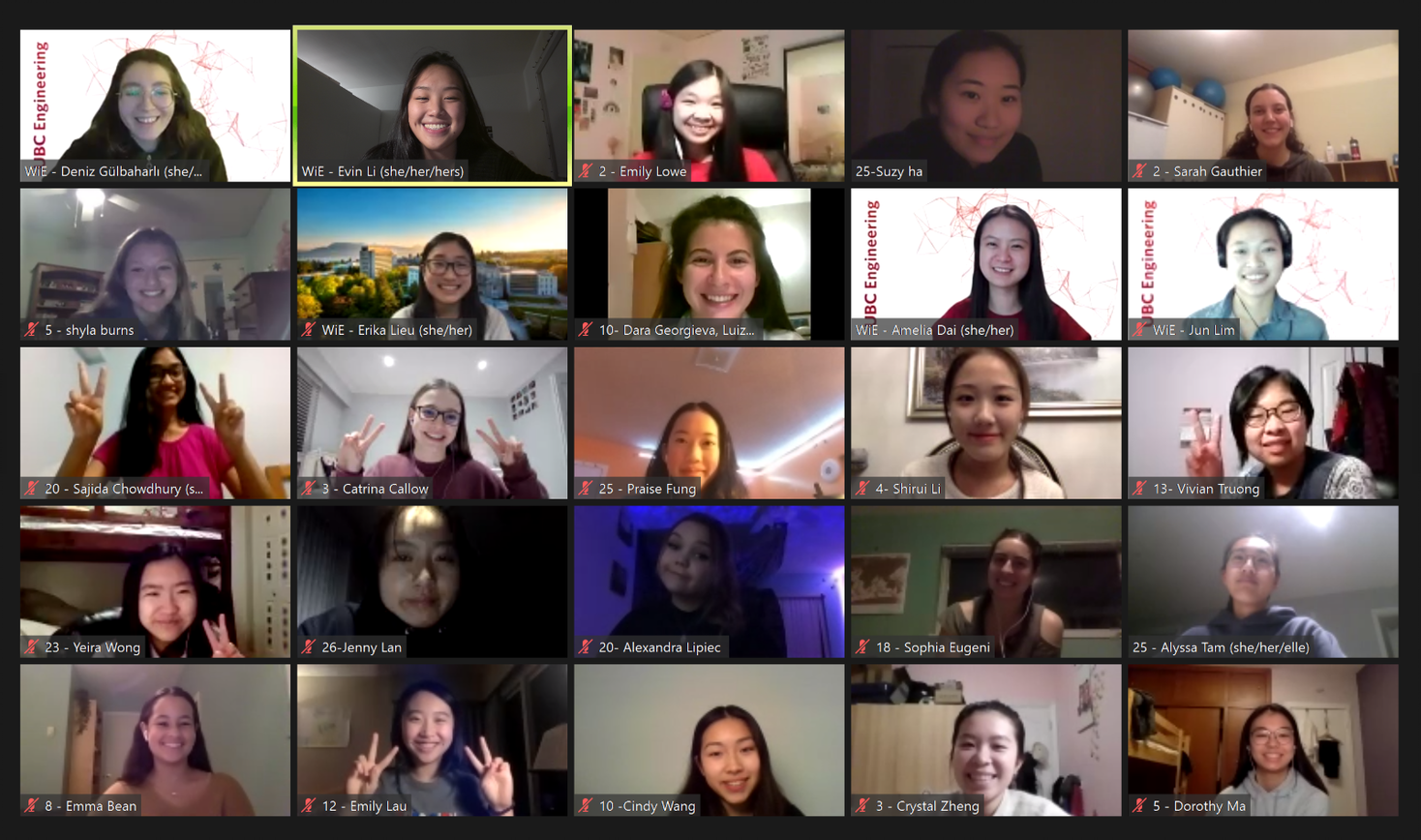 For incoming students wondering about finding their place in UBC engineering, Evin's experience shows that no matter the circumstances, there a space fit for everyone. If she were to sum up her first year at UBC, Evin shares that: "Whether it's bonding through shared experiences of 16-hour days, cheering each other on through exam season, or planning the nitty-gritty details of an event, there's never been a dull moment with the community here at UBC engineering!" 
Campus involvements: