It can be hard to decide what to study in university. There are so many programs to choose from and you may find yourself interested in many of them!
Your aptitudes are your talents – they are what you're good at.
Engineers tend to do well in math and science. They may do equally well in other subjects, but find that math and science courses are the ones they gravitate towards and enjoy the most.
On its own, an aptitude for math and science doesn't necessarily mean you should study engineering, and there may be other programs that could be personally and professionally rewarding for you. (Check out our article Engineering or science? to explore the differences between these two popular choices for people who gravitate to STEM subjects.)
This is where it's useful to also consider your interests and passions and how you'd like to use your skills. After all, you want to be enjoying yourself as a student and professional!
To get a better sense of your interests, you might think about what kinds of activities kept you occupied for hours when you were a kid, and how you like to spend your time now. You might also consider the following questions:
Are you comfortable with problems that don't have one "right" solution?
Are you curious about how things work and how they could be improved?
Are you interested in helping people and making a difference?
Engineering can be an excellent choice for those who like to solve problems and make things better. See our article Why engineering? for more on this topic.
Image
Image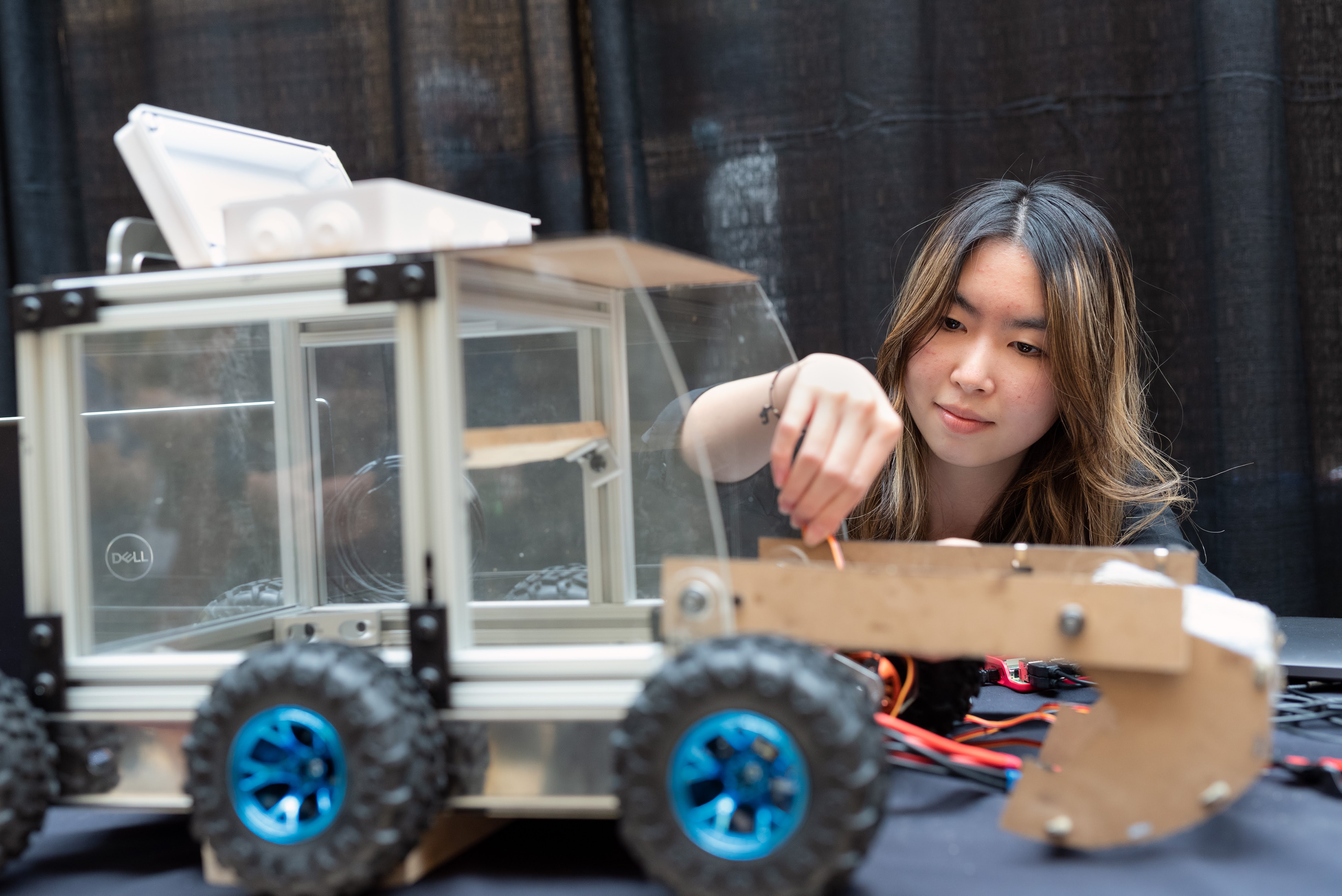 Engineers are creative problem-solvers who use their aptitude for science and math to solve complex problems.
They're tackling issues like climate change and social inequality in their work building resilient cities, designing zero-carbon manufacturing processes, and developing reliable and low-cost technologies to bring clean drinking water to remote communities. They're developing targeted drug delivery systems that minimize the side effects of chemotherapy and designing medical devices that help keep people safe and healthy. And they're developing the machine learning and AI systems that are bringing new efficiencies and capabilities to virtually every industry.
We can't even imagine all the things engineers will be working on over the next decades. As you can read in our article
Image
If you're thinking about engineering, UBC Engineering is a great place to make the best use of your aptitude and interests.
Our first-year foundation program exposes you to a full range of specialization options so that you can make an informed choice about the kind of engineer you want to be.
Not quite sure if your aptitudes and interests align with engineering?
You're not alone. Many first-year engineering students enter the program with similar hesitations. But they soon find that they thrive in an environment where they are pursuing open-ended projects and collaborating with others to find innovative solutions to complex challenges. Check out some of their stories on our student spotlight page!
Want to know more?