"UBC Engineering is an amazing place to start your future."
There are definitely some misconceptions out there when it comes to what engineering is all about – whether that's how engineers are depicted in popular media or comments your friends make when you say you're interested in engineering.
Let's take a look at some of the common myths about engineering and engineers.
Myth: Engineers aren't creative
Fact: Engineers use their creativity to transform our world
Engineers use their creativity and imagination to develop innovative solutions to transform our world. Almost every single element of our built environment and technology is a result of the creativity of engineers.
After all, there are no off-the-shelf solutions when you're designing a new biomedical device, coming up with a remediation strategy for a contaminated site, testing out a low-tech way to purify water, or designing error-resilient computer systems. 
Dr. John Madden's research project is working on spinal cord repair by finding ways to encourage the regrowth and reconnection of the damaged area's axons.
Environmental Engineering students designed a strategy to treat the groundwater that's contaminated with dissolved arsenic to ensure safe water to Yellowknife Bay.
Dr. Madjid Mohsen is developing water treatment solutions that are effective and simple to help Indigenous and rural communities access safe drinking water.
Read more about how engineering is one of the most versatile and innovative programs.
Image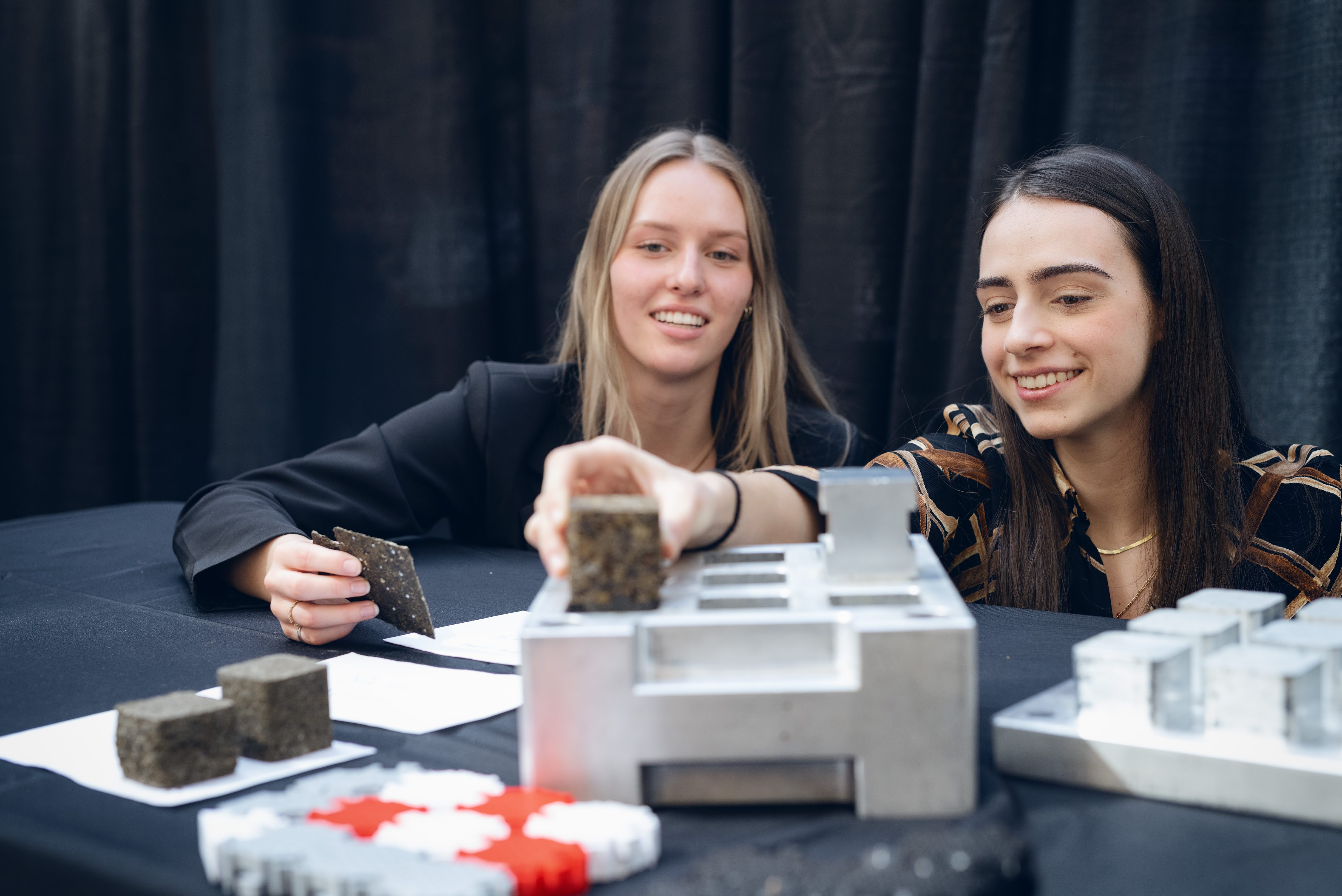 Myth: Engineers are isolated introverts
Fact: Engineers contribute to and lead collaborative teams
No matter what kind of engineer you are, you will undoubtedly be part of a team collaborating to solve complex projects, improve a process or make something work better and more efficiently. As a UBC Engineering student, you'll start working on group projects in your first-year engineering courses to help you build your communication and teamwork skills. At the end of your degree, your capstone project is an incredible opportunity for you and your fellow students to work directly with an industry partner on a real-world problem.
foundation year student project spotlights
Myth: Engineering students don't have time for anything but classwork
Fact: Simply not true!
Yes, engineering students have a heavy course load with lots of labs. But one thing you will quickly learn is how to manage your time. Engineering students are experts at getting things done. Many UBC Engineering students compete in athletics, start a business venture, work part-time, take part in design teams and clubs, and much more.
Zahra co-oped at Microsoft, Deloitte, Scotiabank, etc. She wanted to prove that anyone, regardless of gender, can excel in engineering.
Miklos, a co-founder of EduBeyond, uses technology to address education disparities, particularly for students from low-income families.
Phoebe used to be part of the UBC AeroDesign team to design and build aircraft. To her, an engineering degree is more than just the academics.
Image
Myth: Engineers are stuck at a desk...or in a lab or in the field
Fact: Engineers aren't stuck anywhere they don't want to be!
Depending on your role, you may be working at a desk, on the floor of a manufacturing facility, on a construction site, in a remote community advising on water filtration, in a lab testing new materials for biomedical purposes…the list goes on! Over the course of your degree, you'll be exposed to the wide range of work you can do as an engineer and the many workplaces you can do it. Choosing co-op can be a great way to test out different kinds of positions and organizations to see what appeals to you most. Read more about how co-op can set you up for success.
co-op program  how co-op can set you up for success
Myth: Engineers are all the same
Fact: Engineers are a very diverse bunch
Engineering is a diverse profession. About 30 per cent of UBC Engineering students are women, and the number is growing every year. Students at UBC are from an incredible range of ethnic, cultural and economic backgrounds. Many international students also choose UBC Engineering. The diversity of the student body – and the profession as a whole – is absolutely essential for bringing together the multiple perspectives needed to solve challenging problems.
Tanya moved from Singapore to attend UBC Engineering. She says it has opened up a world of opportunities for her.
Image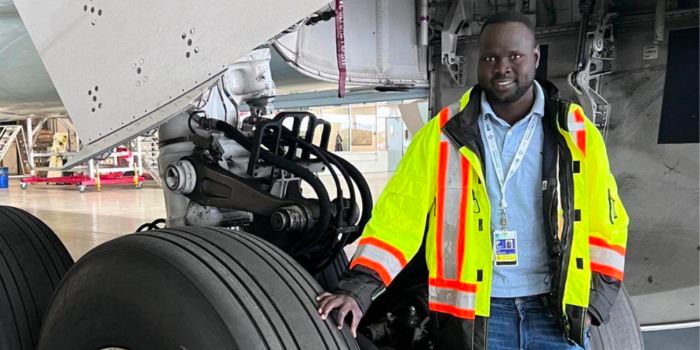 Growing up in a refugee camp in Kenya inspired Samuel's interests in sustainability and engineering.
Image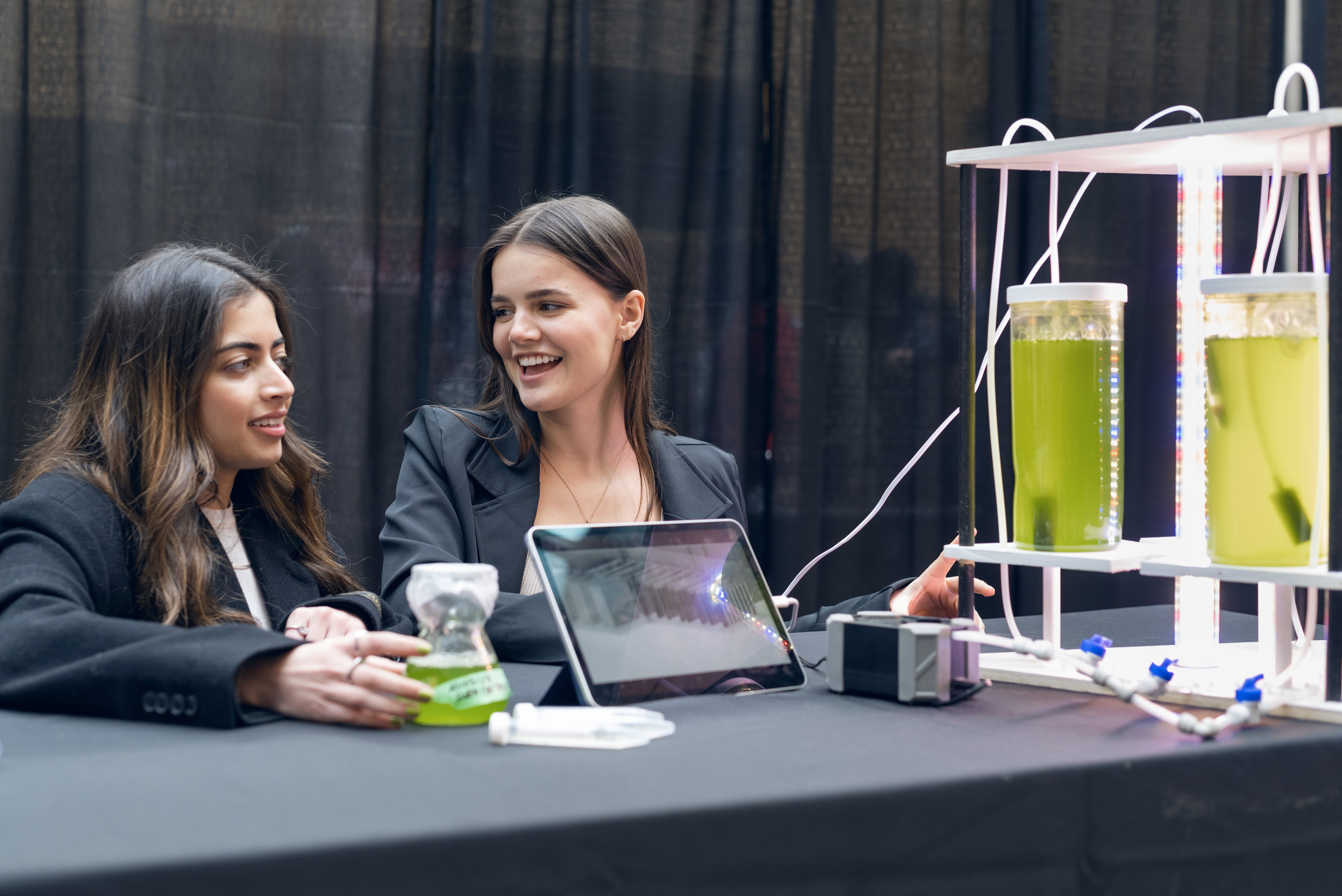 Myth: You need to be a math and coding whiz to be an engineer
Fact: If you like to solve problems, you'll be a great engineer
One common stereotype is that engineers are obsessed with math and coding. While engineers do need a certain level of competency in these areas, more important is a sense of curiosity and interest in solving problems. Remember: these are learned skills, and you'll have lots of practice in your courses to develop your skills in critical thinking and problem-solving.
Want to find out if you are on track for meeting UBC Engineering's eligibility requirements? Check out our page on How to Apply to learn more.
Myth: Engineers focus on boring details
Fact: Engineers are changing the world!
Engineers are essential to creating a better future for people, our communities and the planet.
Fact: UBC Engineering is an amazing place to start your future
In Maclean's University Rankings 2023, UBC Engineering took top place for the best engineering program in Canada based on its program reputation and research reputation. Why not join us and help put the stereotypes to rest?
best engineering program in Canada